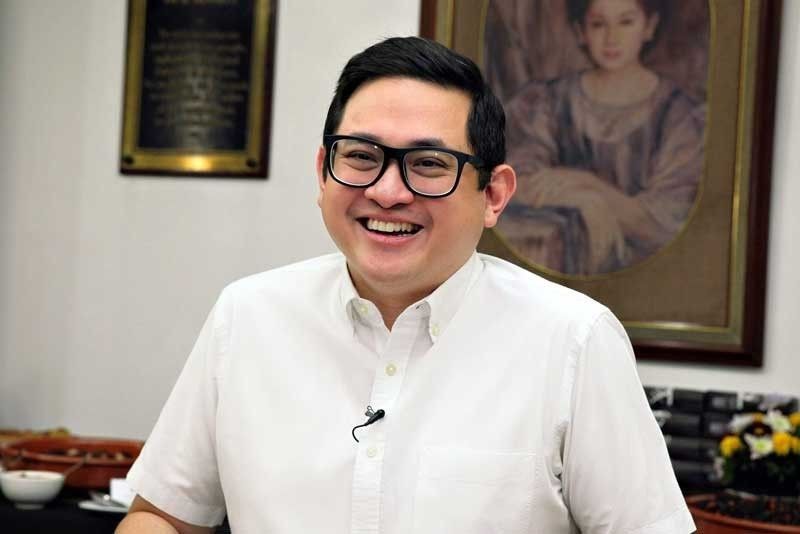 Re-electionist Sen. Bam Aquino reiterates his call to suspend fuel excise tax.
The STAR/Joey Viduya, File
Re-electionist Bam Aquino says he is against TRAIN 'from beginning'
MANILA, Philippines — Re-electionist Sen. Paolo Benigno Aquino IV renewed his calls to suspend provisions in the Tax Reform for Acceleration and Inclusion Law during ABS-CBN's HARAPAN senatorial debates Sunday evening.
"I was one of four who voted against the TRAIN Law," Aquino said.
Among those who voted no were Sens. Ping Lacson, Risa Hontiveros and Antonio Trillanes IV.
INTERAKSYON: House ratifies train tax bill despite quorum question
"The government had already admitted that if TRAIN would be passed, prices would increase," Aquino said in Filipino.
TRAIN has been blamed for exacerbating the effects of high inflation in 2018.
In September and October 2018, when the Philippines was hit by the highest inflation in over 10 years, it was announced that the president would order the suspension of the second tranche of fuel excise taxes.
No order was issued and fuel prices eventually went down.
Finance Undersecretary Karl Kendrick Chua in May last year said that the suspension measure only takes effect "when the average Dubai crude oil price based on Mean of Platts Singapore (MOPS) for three months prior to the scheduled increase of the month reaches or exceeds $80 per barrel,"
According to latest world oil prices, Dubai crude is currently down to $61.65 per barrel from $78.96 in October last year.
Presidential spokesperson Salvador Panelo explained last year that they decided to push through with the excise taxes because the government needed the revenue for budget requirements from infrastructure programs.
TRAIN's excise taxes scheduled increases every year for three years each January 1, when duties were increased by P2.50 per liter for diesel, P1 per kilo of LPG, and P2.65 per liter of regular and unleaded gasoline.
TRAIN raises the levy on regular and unleaded gasoline to P7 from a previous tax of P4.35.

While TRAIN lowered income tax rates, Aquino believes it was not enough to offset the rising cost of goods, which he blames on the excise taxes.
Compared to 2016, the increase of prices have been intense, he said, highlighting that take-home income is not keeping up with rising prices of goods.

When asked in a recent interview at The STAR office, if he had any other substantive reservations with the TRAIN Law, Aquino told Philstar.com that his issue was only with the excise taxes.
No other issues with TRAIN
The TRAIN Law, which took effect in 2018, lowered the tax on personal income tax rates.
But amid popular conversations happening in the American politics over closing income inequality by implementing a higher progressive income tax on the wealthiest, Aquino said he would not be in favor of raising it up to 70 percent.
"I was willing to go as high as 38," he said during the interview.
Aquino said that raising taxes too much may "disincentivize" entrepreneurs. An advocate for entrepreneurship and micro-medium and small enterprises, he said "people would be disincentivized. People are incentivized to do well, and create value. If you cap them, incentive becomes less."
Under the current TRAIN Law income tax brackets, those earning P8 million and above are taxed at P2 million with an additional 35 percent "in excess."
Aquino reiterated his call that suspending the excise tax would be the right way to ease the burden on the middle and lower income earners.
"When inflation kicked in [in 2018], by April, we filed a bill asking to remove the taxes on petroleum, diesel and gasoline," Aquino said during Sunday evening's debate.
"By 2020, there will be a P2 increase again on petroleum and that needs to be amended," he added.