House OKs lowering crime liability age threshold to 12
January 29, 2019 | 12:00am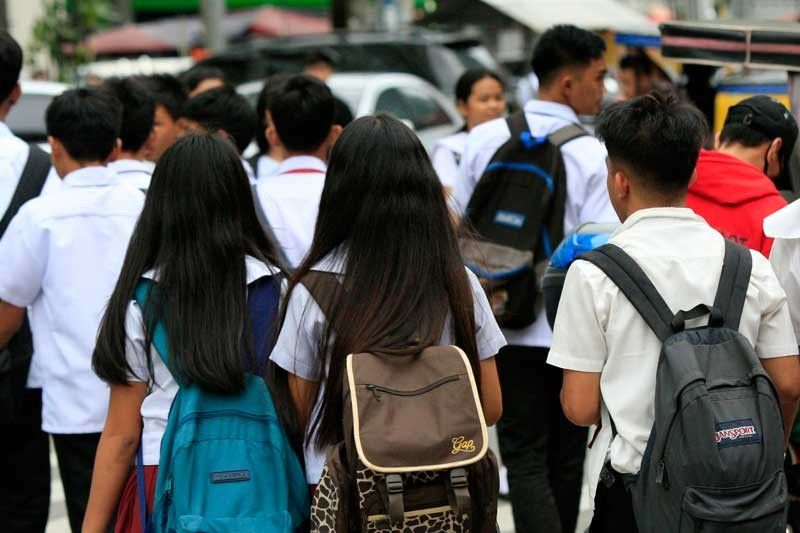 MANILA, Philippines — Voting 146-34, the House of Representatives passed on third and final reading yesterday the measure lowering to 12 the minimum age of criminal liability for children found to be in conflict with the law.
Lawmakers approved House Bill 8858 that Speaker Gloria Macapagal-Arroyo endorsed upon the call of President Duterte, who wants to amend Republic Act 9344 or the Juvenile Justice and Welfare Act of 2006 following a reported increase in minors' commission of crimes.
HB 8858 lowers the minimum age of "social responsibility" to 12 from the current 15 years.
The seven-member Makabayan bloc along with several other House members from the administration vehemently opposed the passage of the bill, which they said is not the solution to eradicate crime.
"Crime, when committed by a child, reflects not any evil or failure on the part of the child, but rather reflects the evil in his environment and the failure of parents, the state and society as a whole," former House deputy speaker Miro Quimbo of Marikina City said.
Albay Rep. Edcel Lagman said lowering the age of criminal responsibility "will just encourage criminal syndicates to use even younger children." "Neuroscientific research documents show that brains of children don't fully develop until their early 20s."
Women's group Gabriela Rep. Arlene Brosas stressed "this proposal defies all logic, science and statistics on conflict with the law and child's development."
"We stand with scientists, experts and child rights' advocates," Brosas said.
Oriental Mindoro Rep. Doy Leachon, chairman of the House justice committee who sponsored in plenary HB 8858 that was passed on second reading last week, said their overwhelming concern is for the safety of children.
"Definitely, we cannot deny that there really are children who are in conflict with the law. And this is a perfect law that can cater (to these cases) and fix the system so that we can rehabilitate and reform them," Leachon told reporters in a briefing.
The panel earlier approved lowering the age of criminal liability to nine years old, but this was pegged at 12 after numerous lawmakers opposed the idea, insisting the threshold age passed is too young for a minor to suffer any penalty.
Meanwhile, insertions on the measure include provisions to ensure funding for the development of Bahay Pag-asa, a 24-hour child-caring institution to provide short-term residential care for children in conflict with the law. – With Cecille Suerte Felipe, Evelyn Macairan