3 Russian ships to visit Manila
January 6, 2019 | 12:00am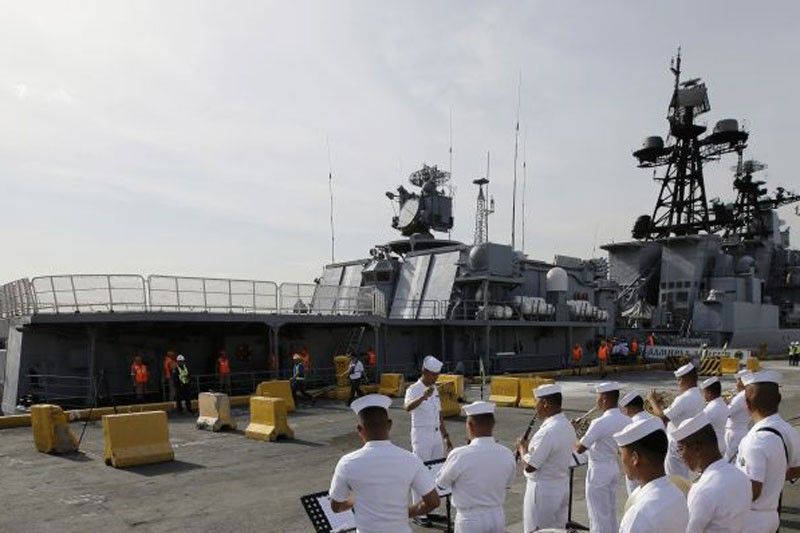 MANILA, Philippines — Three Russian warships will be dropping anchors in Manila Bay today for a five-day goodwill visit, the Philippine Navy (PN) announced yesterday.
Navy spokesman Commander Jonathan Zata said Russia's anti-submarine ship Admiral Pantelev along with guided missile cruiser Vargyag and large sea tanker Boris Botuma will be arriving at the Manila South Harbor early morning today.
"Welcome ceremony and port briefing will be conducted upon arrival of the Russian vessels after customary meeting procedures with the designated PN vessel at the vicinity of Corregidor Island," Zata said.
The three Russian warships will be in the country from today up to Jan. 11 for a series of friendly navy-to-navy engagements, Zata said.
Navy-to-navy relations between Russia and the Philippines have greatly improved over the last two years, as highlighted by goodwill visit exchanges between the two naval forces.
Last year, following two port calls made earlier by the Russian warships in Manila, the Philippine Navy reciprocated Moscow's good deeds by sending BRP Tarlac to Vladivostok, home of Russia' Pacific Fleet in the Far East, for a six-day goodwill visit.
The Vladisvostok port visit gave the Philippine Navy the opportunity to widen its reach in the region while the Filipino Marines and sailors earned extra skills in the series of friendly engagements with their Russian counterparts.