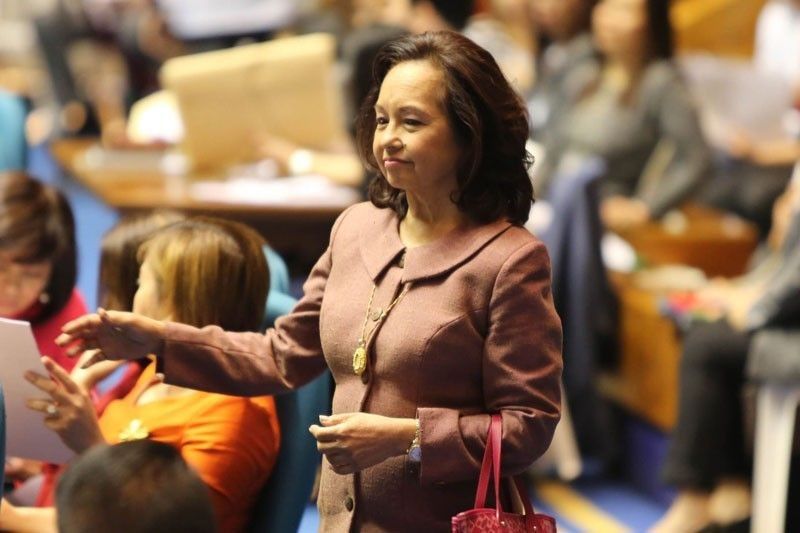 A source informed The STAR about the dismissal yesterday, which was later confirmed by Arroyo's legal counsel Ferdinand Topacio in a phone call.
Court junks 2007 electoral sabotage case vs Gloria Arroyo
Ghio Ong
(The Philippine Star) - December 29, 2018 - 12:00am
MANILA, Philippines — A court in Pasay City has cleared former president and now Speaker Gloria Macapagal-Arroyo of electoral sabotage, the case filed against her for allegedly cheating in the 2007 midterm elections in Maguindanao province.
A source informed The STAR about the dismissal yesterday, which was later confirmed by Arroyo's legal counsel Ferdinand Topacio in a phone call.
Arroyo, who is in Japan, has been told about the decision.
"The Arroyo family is grateful for the gift of justice given them, which they say is the best New Year's gift they can ever hope to receive," said Topacio in a statement yesterday.
The dismissal, Topacio added, was "another great vindication of Mrs. Arroyo, who has been persecuted without end during the previous administration."
Pasay City Regional Trial Court Branch 112 presiding judge Jesus Mupas' decision on Dec. 17, which was forwarded to The STAR by Topacio yesterday, granted Arroyo's demurrer to evidence.
"(The prosecution failed) to prove the guilt of accused Arroyo beyond reasonable doubt and moral certainty despite ample opportunity and even without evidence in favor of said accused," the court said.
The court also ordered that the P1-million bail Arroyo paid in 2012 for her temporary freedom be released to her.
The Department of Justice (DOJ) in 2011 filed a case of electoral sabotage against Arroyo as she allegedly instructed officials to ensure that her team of senatorial candidates, called "Team Unity," would get all the votes in Maguindanao.
Arroyo allegedly ordered the late Maguindanao governor Andal Ampatuan Sr., who then instructed his provincial administrator Norie Unas and provincial election officer Lintang Bedol, to ensure a "12-0" victory for Team Unity.
Mupas, in his decision, emphasized that "even after being given the opportunity to present additional witnesses and documentary evidence after the bail hearings, the prosecution still failed to prove that a conspiracy existed on the part of Arroyo in relation to the crime of 'electoral sabotage.'"
"Out of all the witnesses who testified in open court, no one except (Unas) mentioned the name of accused Arroyo," the decision said.
The court also noted that Unas' alleged pronouncement – "Team Unity should get 12-0 in Maguindanao, even if it means changing or fixing the results" – "remains not only uncorroborated but not believable."
Also charged for electoral sabotage were Bedol, Ampatuan and former Commission on Elections chairman Benjamin Abalos Sr.
Abalos' case was dismissed for lack of evidence, while Ampatuan's case was extinguished following his death.
Hours after getting the Supreme Court (SC)'s approval to travel abroad, Arroyo and her husband Jose Miguel were barred from leaving the country on Nov. 15, 2011.
Pandemonium broke out at the Ninoy Aquino International Airport (NAIA) Terminal 1 as Arroyo made a virtual dash for the earliest flight out.
Arroyo proceeded to the NAIA after a messenger deposited the required bond in cash at the SC docket before closing time.
She and her husband cleared immigration but were stopped at Gate 1 from boarding Dragonair flight 932 for Hong Kong on orders of then DOJ secretary Leila de Lima. – With Rudy Santos, Alexis Romero