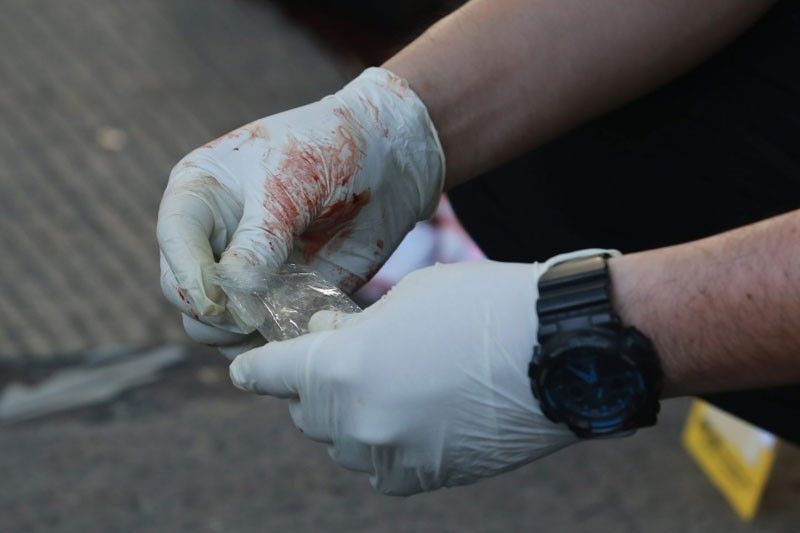 PDEA spokesman Derrick Arnold Carreon said the figure included 2,336 operations from Aug. 31 this year.
MIchael Varcas
PDEA: 4,948 deaths recorded in anti-drug operations
MANILA, Philippines — The government's fight against illegal drugs has been gaining ground, according to the Philippine Drug Enforcement Agency (PDEA), citing the 110,395 anti-drug operations conducted from July 2016 to September 2018.
PDEA spokesman Derrick Arnold Carreon said the figure included 2,336 operations from Aug. 31 this year.
"There is no slowing down in the operations since the aim is for the country to have drug-free barangays," Carreon said in a forum held at the Philippine Information Agency in Quezon City yesterday.
Figures provided by the PDEA showed that from July 2016 to September this year, 8,766 of the country's 42,044 barangays were declared drug-free.
"These barangays are spread out in Luzon, the Visayas and Mindanao, and the challenge is for these areas to remain drug-free," Carreon said, adding these are success indicators since the number of drug-free barangays increased to 8,766 from 5,000.
The number of drug personalities arrested for the same period is at 158,424, including 3,231 individuals apprehended from Aug. 31 this year.
Drug personalities who died in anti-drug operations were at 4,948, including the 94 recorded from Aug. 31 to Sept. 30.
For the same period, the PDEA estimated the total value of seized illegal drugs at P25.01 billion. Of the amount, P891 million was seized starting on Aug. 31, 2018.
The total amount of shabu seized during the same period was placed at P18.27 billion, P878 million of which was seized starting on Aug. 31.
Authorities said that 1,076.01 kilos of shabu that were seized came from smuggling, while the 410.07 kilos were manufactured.
Carreon said the PDEA would destroy on Friday at least 1.4 tons of shabu in Trece Martires City. He said this huge volume of illegal drugs has long been with the PDEA and needs to be disposed of.
Carreon said the PDEA respects a statement issued by the Philippine National Police (PNP), which contradicted the anti-drug agency's claim that there has been a decline in the street price of shabu.
The PDEA attributed the supposed decline in shabu prices to the four magnetic lifters that slipped past the Bureau of Customs. It earlier expressed suspicion that the magnetic lifters contained about a ton of shabu, which found its way to the streets.
At the same forum, Police Supt. Kimberly Molitas, PNP deputy spokesperson, said the PNP chief is not contradicting PDEA and that what the PNP chief meant with his statement was that whether the price of the illegal drug goes up or down, they would just be supporting PDEA operations.
"The phrase 'walang pinagkaiba' did not mean that the drug prices didn't change. It means it doesn't matter either way," Molitas said.