Ecuador's president seeks Assange's exit from London embassy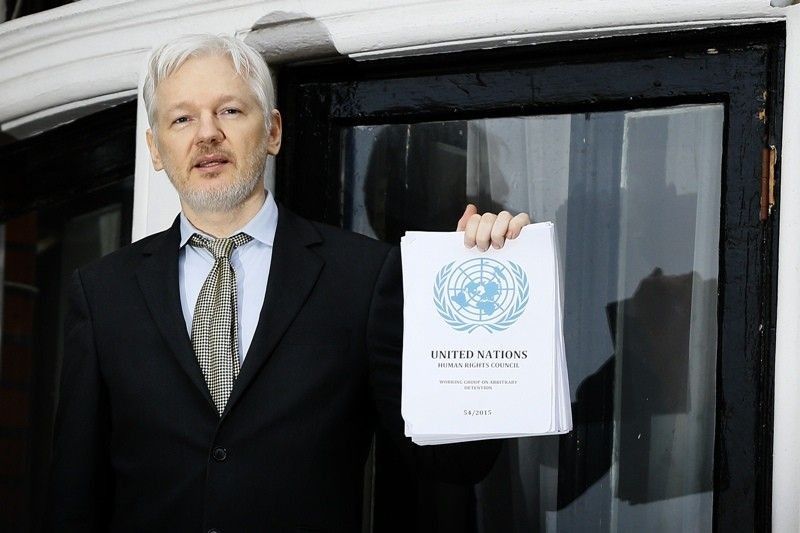 MADRID — Ecuador's president says his government is talking to British authorities about how to end Julian Assange's asylum in its London embassy as long as the life of the WikiLeaks founder can be guaranteed.
Ecuador granted Assange asylum in 2012, but he faces arrest in Britain for breaching his bail terms and could be extradited to the United States. He would be tried there for his leaking of classified State Department documents.
Ecuador's President Lenin Moreno said Friday in Madrid that nobody should remain under asylum "for too long" and that any change in Assange's status should be the result of negotiations with all sides.
"What we want is for his life not to be in danger," Moreno said.