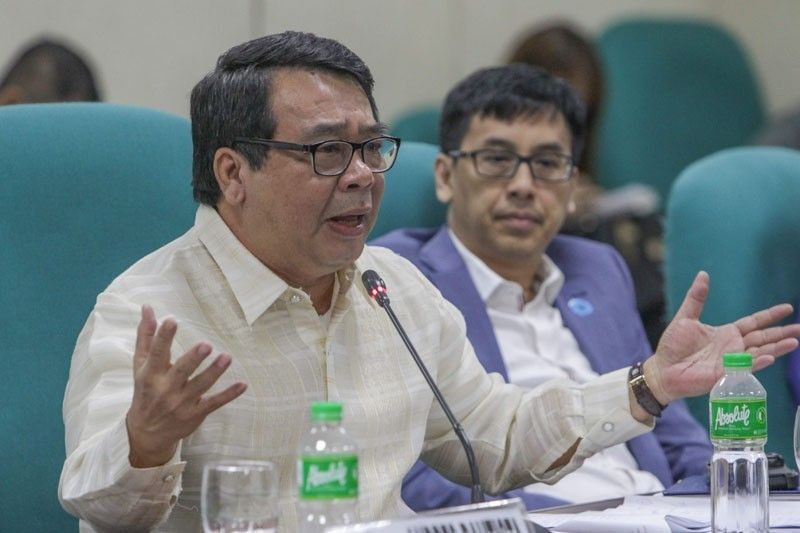 Former Bayan Muna Rep. Neri Colmenares warned in an interview on One News that the draft federal charter was "irrepealable."
File
Draft federal charter 'irrepealable,' ex-Bayan Muna solon warns
MANILA, Philippines — The proposed federal government Constitution drafted by President Rodrigo Duterte's consultative committee is "irrepealable," a former militant lawmaker warned.
Speaking on "The Chiefs" on One News, former Rep. Neri Colmenares (Bayan Muna) claimed that the federal government charter prohibited the introduction of amendments.
He said that this was a violation of the Filipino people's right to amend their constitution and would prevent the country from returning to its previous form of government or adopting a new one.
"For example, we saw something earlier, Article XX, Section of the concom proposal irrepealable constitution," Colmenares told One News, adding that former Sen. Aquilino "Nene" Pimentel Jr. told him that he was unaware of this provision.
"I said what if we realized that we would like to return to or for example some other parliamentary or presidential. Under this Constitution, proposing amendments is illegal under the Constitution. That's a violation of the FIlipino people's sovereign right to amend their Constitution," he added.
Colmenares was referring to Article XXI, Section 4 of the proposed constitution, which said, "The democratic and republican character of the government, its federal structure, its indissolubility and permanence shall not be subject to amendments or revisions."
The same Article however provides for a way to amend or revised the proposed Constitution.
According to Article XXI Section 1, amendments or revisions may be done by a people's initiative, the federal congress upon the vote of three fourths of all its members voting separately or a constitutional convention.
Section 5 also states that any amendment or revision will be valid when ratified by a majority of votes cast in each federated region in a plebiscite.