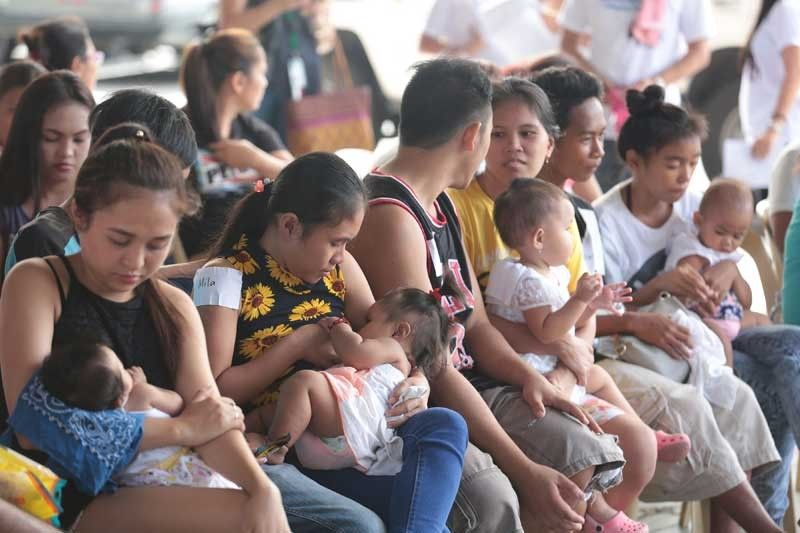 In a statement marking yesterday's annual celebration of World Population Day, PopCom executive director Juan Antonio Perez III said family planning (FP) information and services must be recognized as "a right that everyone is entitled to and we must work together so that nobody will be left behind."
Michael Varcas
Reproductive health is a human right – PopCom
MANILA, Philippines — Reproductive health (RH) is a human right that everyone must enjoy and have access to, the Commission on Population (PopCom) said yesterday.
In a statement marking yesterday's annual celebration of World Population Day, PopCom executive director Juan Antonio Perez III said family planning (FP) information and services must be recognized as "a right that everyone is entitled to and we must work together so that nobody will be left behind."
"FP is not just about access to contraceptives but also a human development as we empower them to make their choices," he said.
"Investing in FP is investing in the health and rights of women and couples worldwide, for them to be empowered and eventually achieve a better quality of life," he added.
Based on the 2017 National Demographic and Health Survey conducted by the Philippine Statistics Authority, the fertility rate of women in the Philippines dropped from an average of three children to 2.7.
Data show teenage pregnancy remains high with nine percent of women aged 15-19 having begun childbearing.
Perez gave assurance that the government is determined to "respect, promote and ultimately fulfill the promise of the Responsible Parenthood and Reproductive Health law," which is "to provide universal access to family planning information and services for all women and couples."
According to United Nations Population Fund (UNFPA) country representative Klaus Beck, it is "crucial" that a woman's right to family planning is ensured.
"When a woman can plan her family, she can plan her life. She can pursue more education, seek and keep better jobs and contribute more to her family and her country with the benefits carrying over well into the future," Beck added.
In line with the celebration of population day, the UNFPA and other partners held an RH Caravan in Disiplina Village in Bignay, Valenzuela City to provide family planning services and information to some 800 urban poor communities there.