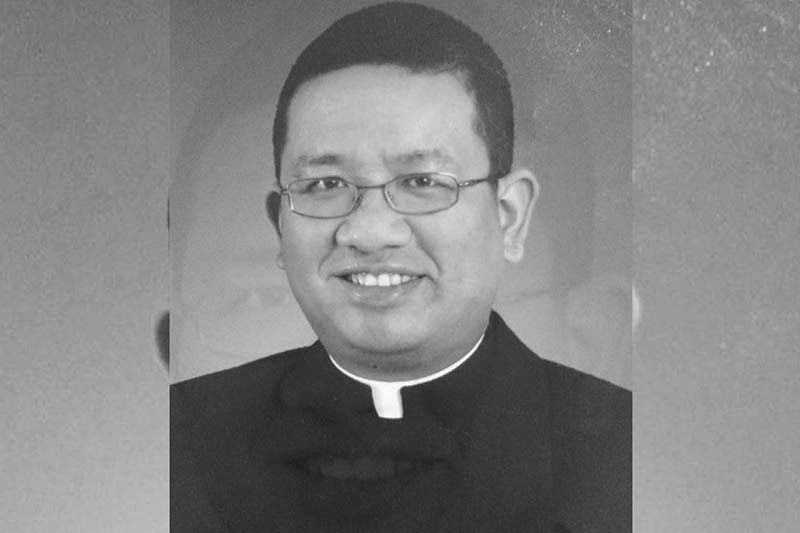 Father Richmond Nilo was shot dead by unidentified gunmen as he was about to celebrate a mass inside the Nuestra Señora dela Nieve Chapel in Brgy. Mayamot, Zaragoza, Nueva Ecija last Sunday.
Catholic Bishops' Conference of the Philippines
Rights group alarmed by recent killings of priest, journalist
MANILA, Philippines — Human Rights Watch on Thursday expressed grave concern over the recent killings of a priest and a journalist as well as the reported attacks against peasants and members of tribal communities.
"These killings, alongside the thousands of deaths in the 'drug war,' are grim reminders of the vulnerability of the poor and those who speak out for their rights and against the deadly extrajudicial violence that Philippine authorities are apparently unwilling or unable to stop or provide meaning accountability for," Carlos Conde, HRW Asia Division researcher, said.
These killings, Conde added, stress the need for international accountability mechanisms such as the United Nations to intensify their response to the "worsening human rights catastrophe in the Philippines."
He also urged foreign governments and donors to ensure that any assistance they provide to the Philippines does not, in any way, fund or enable security forces implicated in rights abuses, including extrajudicial killings.
Conde issued this statement in the wake of the killing of Father Richmond Nilo at the hands of unknown assailants moments before celebrating Sunday mass at a chapel in Zaragoza, Nueva Ecija. He was the third clergyman killed in the last six months.
Last week, Dennis Denora, a journalist from Davao del Norte, was shot dead near the wet market of Panabo City. He was the 11th journalist killed during the administration of President Rodrigo Duterte, the National Union of Journalists of the Philippines said.
Religious superiors demand justice for slain priest
The Association of Major Religious Superiors in the Philippines also denounced in the strongest terms the "senseless and unjustifiable killing" of Nilo.
"Father Richmond Nilo of the Diocese of Cabanatuan, what is your fault? Can a fault ever justify your murder? Do we need to multiply your faults, which the Cainites love to do, to justify the crime against you?" the heads of religious congregations said in a statement.
They added: "As we mourn over his death and pray for his soul and for justice, we rage against this culture of violence enveloping us. Our once peaceful land is now soaked with blood. As prophets and mystics of our times, we want to remind everybody to stop this foolishness and to renounce violence as means to achieve one's goals."
ASMR also urged the police force to conduct thorough investigation and put the suspects behind bars.
READ: 'They're killing the shepherds': Archbishop Villegas laments killing of Nueva Ecija priest