Duterte designates '911' as national emergency hotline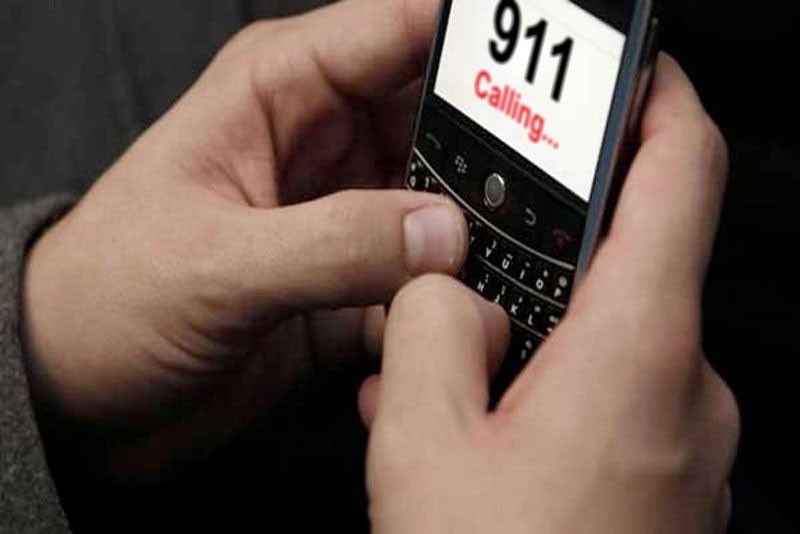 MANILA, Philippines — President Duterte issued yesterday Executive Order 56 designating 911 as the national emergency hotline, replacing Patrol 117 for better coordination of nationwide efforts to respond to disasters.
The hotline is also established to improve public safety services and existing peace and order and public safety mechanisms by providing a clear command structure for responsibility and accessibility. The service will be free to the public.
The Emergency 911 National Hotline Public Safety Answering Center is under the direction and control of the Department of the Interior and Local Government (DILG).
Local government units are enjoined to establish and run local 911 call centers within their area of jurisdiction using their own funds. Local 911 call centers will also be under supervision of the National Hotline Public Safety Answering Center.
"The frequency of natural disasters and the threat to peace and order posed by criminality and other disturbances require the dedicated efforts of both the government and private sector," the order dated May 25 read.
The Bureau of Fire Protection (BFP) and the Philippine National Police (PNP) are designated as primary responders. These agencies are tasked to provide appropriate and necessary assistance and support to the Emergency 911 National Program.
The establishment of the National Call Center will marshal participation of existing private communications carriers and telecommunications companies. All private communication carriers and telecommunications companies shall ensure and provide uninterrupted connectivity and integration of all calls made by their subscribers to the Emergency 911 Hotline.
The order also dissolved Patrol 117 Commission created by Executive Order 226 and Administrative Order 36. It will be replaced by the Emergency 911 Commission.
The Emergency 911 Commission will be composed of the secretaries of health, local government, information and communication technology and representatives from the Office of the President, Department of Justice, Department of National Defense, Department of Social Welfare and Development, Department of Transporation, Presidential Communications Operations Office, PNP, National Telecommunications Commission, BFP and the Metropolitan Manila Development Authority.