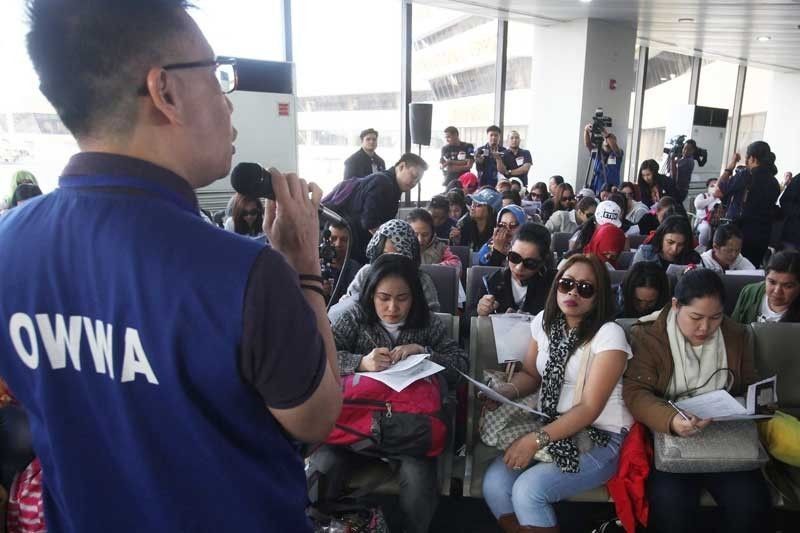 put in place in February after the body of 29-year-old Joanna Demafelis was found inside a freezer in Kuwait's Al Shaab district
Joven Cagande, file
Duterte orders ban on OFW deployments to Kuwati lifted
(philstar.com) - May 16, 2018 - 9:41pm
MANILA, Philippines — President Rodrigo Duterte has ordered the ban on the deployment of new Overseas Filipino Workers to Kuwait lifted, presidential spokesperson Harry Roque announced Wednesday night.
The lifting of the ban — put in place in February after the body of 29-year-old Joanna Demafelis was found inside a freezer in Kuwait's Al Shaab district — follows the signing of a Memorandum of Understanding between the governments of the Philippines and Kuwait for better and safer working conditions for OFWs last week.
READ: Philippines, Kuwait ink MOU on domestic workers
The MOU covers the areas of responsibilities of the two nations, cooperation and settlement of disputes, among others. It will be in force for four years and will be renewed automatically unless either party gives notice of its termination six months prior to the end of validity.
Roque said Duterte's order to lift the ban was on the recommendation of Special Envoy to Kuwait Abdullah Mama-o. The ban had previously been said to be a permanent one.
The MOU was the result of high-level meetings in Kuwait to flesh out not just the agreement but also bring relations between the Philippines and Kuwait back to normal after a diplomatic crisis over rescues of distressed OFWs conducted by Philippine Embassy staff.
A video of one of the operations was released by the Department of Foreign Affairs and subsequently published in media and on social media pages.
Kuwait declared Ambassador Renato Villa persona non grata on April 25 over the incident and told to return to the Philippines.