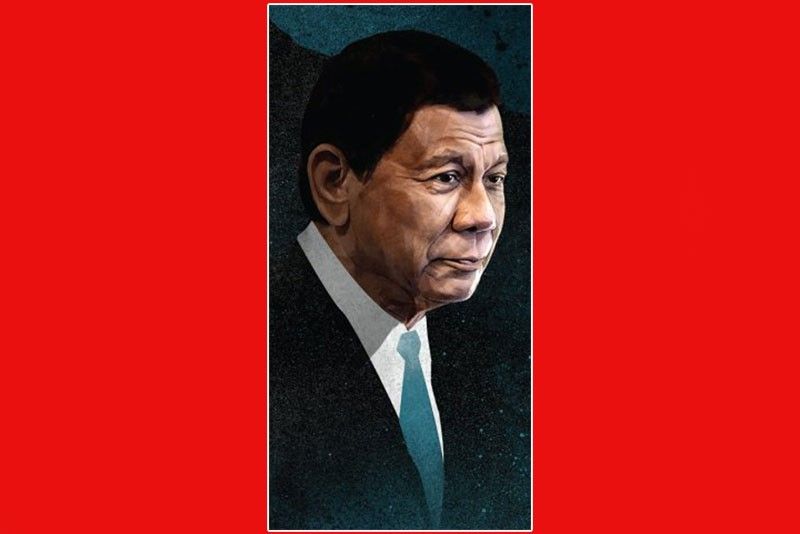 Duterte: 'I'm no strongman'
MANILA, Philippines — President Duterte last night disputed Time magazine's portrayal of him as a "strongman," saying he respects democratic freedoms and has never sent any of his critics to jail.
Duterte insisted that he never acted like a king and that he still regards himself as a worker in government.
"They said I am one of the strongmen. I am not a strongman. I have never sent anyone to jail who criticized me," the President said.
"You can criticize me and bulls**t me to no end. I can take that because you are my employer... I am just a government worker," he added.
But Duterte stressed that he would not allow foreigners to malign him.
"Shout there if you want... Use your freedom of expression. I have never sent anyone to jail for talking or badmouthing me. But if you are a foreigner, that is another thing. Even if you are a nun," the President said, referring to Sister Patricia Fox, the Australian nun whose missionary visa was revoked for her alleged involvement in partisan politics.
"You don't have business demanding from other tribes or other nations if you are son of a b***h."
"Kailan pa ba ako naghari-hari sa Pilipinas (When did I act like a king in the Philippines)? I won the presidency by six million because for most of the people, I was the only one carrying the message appropriate for the time," the President added.
Duterte also said he pities the Americans and US President Donald Trump for their country's drug problem.
"I pity the Americans and President Trump. They cannot stop it. The transactions are being done in plain view," he said.
Duterte, along with Russian President Vladimir Putin, Turkish President Recep Tayyip Erdogan and Prime Minister Viktor Orban, landed on the cover of the May 14 issue of Time, which carried a story about the rise of strongmen.
The article, written by foreign policy expert and political scientist Ian Bremmer, said the "rising tide of violent street crime" helped elect Duterte, who has vowed to "wipe out the drug trade with his own brand of justice."
It also described Duterte as "a former mayor who talked more like a mob boss than a President."
"In every region of the world, changing times have boosted public demand for more muscular, assertive leadership. These tough-talking populists promise to protect 'us' from 'them.' Depending on who's talking, 'them' can mean the corrupt elite or the grasping poor; foreigners or members of racial, ethnic or religious minorities. Or disloyal politicians, bureaucrats, bankers or judges. Or lying reporters," the Time article read.
"Out of this divide, a new archetype of leader has emerged. We're now in the strongman era."
Also reacting to the article, presidential spokesman Harry Roque claimed that Filipinos appreciate Duterte's brand of leadership. – Edith Regalado