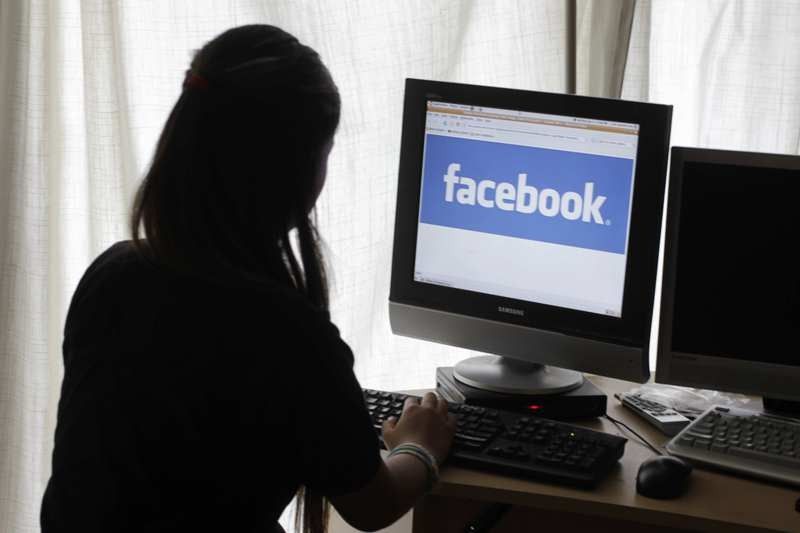 Presidential spokesman Harry Roque said the government has undertaken measures to ensure that the personal information of Filipinos is secured.
Philstar.com/File Photo
Government to enforce privacy law amid Facebook data breach
HONG KONG – The Duterte administration has vowed to enforce a law designed to protect privacy in the wake of a data breach controversy involving social media giant Facebook.
Presidential spokesman Harry Roque said the government has undertaken measures to ensure that the personal information of Filipinos is secured.
"We have our domestic law, privacy act and we will enforce that act. Now the data breach as far as we know did not occur in the Philippines. But we have taken steps," Roque said in a press briefing here Wednesday.
Roque cited the case of former Commission on Elections chairman Andres Bautista, who is now facing charges for his supposed failure to safeguard the data of Filipino voters.
"We take privacy very seriously in the Philippines," Roque said.
Facebook is in hot water after it was revealed that the personal information of about 70 million of its users were shared with consulting firm Cambridge Analytica.
Earlier reports said more than one million people in the Philippines have been affected by the data breach. There are about 67 million Facebook accounts in the Philippines, which has been dubbed the social media capital of the world.
Foreign Affairs Secretary Alan Peter Cayetano said the Philippines is watching the data breach issue closely.
"Whether you are an influencer, whether you are an event organizer, Facebook has been a good friend to the Filipino and there are challenges. So if your good friend told other good friends about your secrets, you know you have a problem with your good friend," Cayetano said.
"So definitely there's problem on this data breach but we are also concerned about our friend which is Facebook. So we're eagerly monitoring and watching... So, on one hand, it is such a blessing and it's created so much opportunity. On the other hand of course we're also concerned about privacy," he added.
Fact check
Facebook launched its third-party fact-checking program in the Philippines to address the spread of false news among Filipino users of the social media platform.
Clair Deevy, Facebook's director for Community Affairs for Asia - Pacific, said the initiative is in line with the company's framework to improve the quality and authenticity of stories in the news feed.
"We are committed to fighting the spread of false news and misinformation on multiple fronts by employing a variety of tools and tactics," Deevy said in a statement.
"They include disrupting financial incentives, taking action against fake accounts, applying machine learning to help diminish spam and reducing the posts people see that link to low-quality web pages by providing people with easier access to additional perspectives and information," she added.
The third-party fact-checking program will be implemented in partnership with Rappler and VERA Files, which will be tasked to review news stories flagged by users as possibly containing false information.
"Stories that have been rated false by a fact-checker will be placed lower in your news feed, significantly reducing the chances of you seeing it," Facebook said.
"Pages that repeatedly share false news will see their distribution reduced and their ability to monetize and advertise removed," it added.
The social media company said articles providing more context to a news story will also be available as "related articles" to the readers.
Users and page administrators will also be informed if they shared stories that are rated as false.
"We know more work needs to be done and we are committed to fighting false news on Facebook. There's no silver bullet solution, which is why we've deployed a diverse and strategic plan," Deevy said.
"We will also continue to expand our local digital literacy programs in the Philippines to help give more Filipinos the skills they need to identify accurate news from false news and to think critically about what they share online," she added.
Earlier, photos showing two of President Duterte's campaign advisers dining with Cambridge Analytica official Alexander Nix surfaced, raising suspicions that the consultancy firm influenced the outcome of the 2016 elections.
Pompee La Viña, one of the campaign advisers in the photo, has denied tapping the services of Cambridge Analytica and insisted that Nix just sat down with his group during a 2015 event in Manila.
Malacañang has denied the Duterte campaign team had transacted with the consultancy firm and has insisted that the President won the election "fair and square."
Meanwhile, amid concerns over data privacy on social media applications, instant messaging application Viber yesterday assured users of its privacy and security.
"We can't read or listen to any of your private chats and calls due to end-to-end encryption," read a message sent to users.
"You can delete messages you've sent to your friends from their phones at any time. You can send messages that disappear with self-destruct timers in secret chats," it added.
Viber issued the statement just as Facebook founder and chief executive officer Mark Zuckerberg faced the US Senate over a data breach involving millions of users worldwide.
Zuckerberg apologized and stressed measures have been taken to ensure the protection of data of Facebook users. – With Janvic Mateo