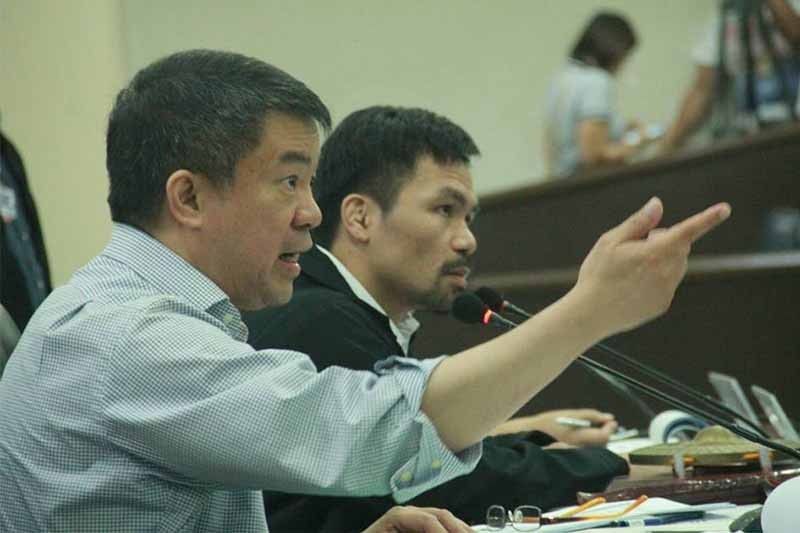 Senate President Aquilino Pimentel III has filed a bill that seeks to lower the rates charged by media companies for political advertisements.
Facebook/Senate President Koko Pimentel
Pimentel bill seeks lower ad rates 'to give voters more options'
MANILA, Philippines — Senate President Aquilino "Koko" Pimentel has filed Senate Bill 1777, which seeks to lower rates for advertisements of candidates on television, radio and in newspapers supposedly to widen access to political office among Filipinos.
Pimentel's bill seeks to lower rates of political advertisements by 50 percent on television, 30 percent on radio and 20 percent in print publications compared to average rates charged to their advertisers during the first three quarters of the two calendar years before the elections.
The Senate president said: "In this day and age, an undeniable feature of running a successful election campaign involves media exposure. Unfortunately, many qualified but financially disadvantaged candidates are unable to compete in this regard because of prohibitive rates charged by media entities."
Pimentel's proposed law comes the House of Representatives passed a bill advocating increased discounts on campaign advertisements placed by parties and candidates.
House Bill 6604 also purports to provide equal opportunity to candidates through affordable "political propaganda" on television, the radio and in print publications.
Unlike Pimentel's proposal, the bill seeks a 50-percent discount on rates across different media and ensures that the rates charged to political parties and candidates are not higher than those imposed on regular advertisers.
Pimentel stressed that money was never a qualification under the 1987 Constitution, but recent electoral exercises showed that only rich people or those supported by wealthy financiers could run due to the prohibitive costs of mounting a campaign.
It is however unclear how much the proposed measure could open up electoral participation in the Philippines, where campaign costs are very prohibitive.
Even if the discounts are approved, political advertisements, which could run up to millions of pesos, in different media will still be expensive. A candidate will also have to shell out money for campaign materials, payment to staff and transportation costs.
He stressed that controlling campaign spending would allow more candidates to run and give the Filipino people more choices during elections.
"The reason we have campaign spending limits is due to the temptation for corruption generated by excessive expenses during a campaign. Some politicians think it entitles them to 'recoup' their 'investment' using public funds," according to Pimentel.
"This proposal complements our campaign against political dynasties — voters won't have to put up with the same old tired faces if they have more options to choose from," he added, although Congress hasn't pass a law yet that will enforce the constitutional ban on political dynasties since the charter's approval in 1987.
Aside from Pimentel, some of his colleagues are expected to seek reelection during the 2019 midterm elections.