Barter system emerging in disputed Scarborough Shoal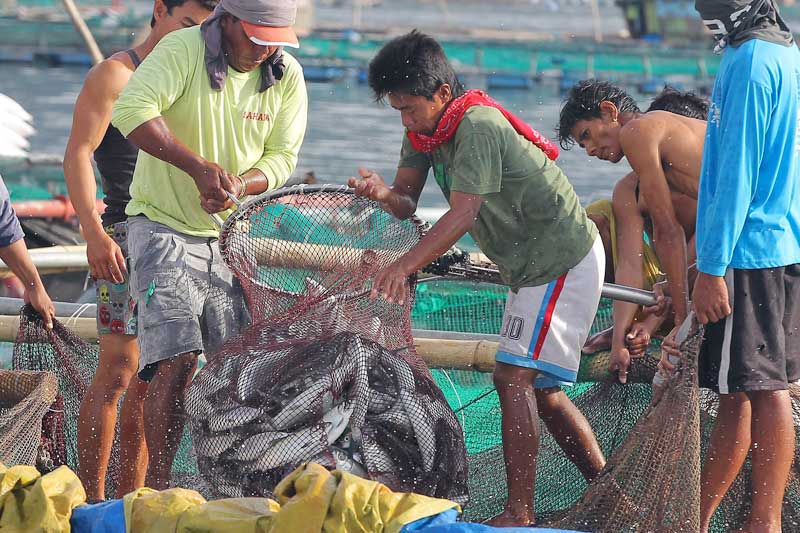 MANILA, Philippines — A barter system is slowly emerging in Panatag (Scarborough) Shoal, with Filipino fishermen exchanging their catch for food from their Chinese counterparts.
A military official privy to the ongoing maritime and territorial monitoring over the disputed shoal bared this yesterday, saying Filipino fishermen do not have enough food supply while fishing in the area.
"Barter trade happens out there once in a while. There's no store from which our fishermen can buy to replenish their food stock and only the Chinese have the goods," the security official, who asked not to be named, said.
The official bared this development to belie several reports that the Chinese have established a "checkpoint" in the area and have been forcing Filipino fishermen to share their catch with them before being allowed to head home.
"Our Filipino fishermen and their Chinese counterparts in Panatag Shoal are getting along well. We haven't heard of that report (Chinese taking the catch of Filipino fishermen)," the official said.
And even if the Filipino fishermen still have their supplies, they would trade some of their catch with Chinese food for a change. It's the same with the Chinese, the source added.
Prior to China's de facto control of the shoal in 2012, Panatag Shoal, known to locals as Bajo de Masinloc, has been the fishing ground not only of the Filipinos and the Chinese but also Vietnamese and Taiwanese fishermen.
All converging inside the shoal to fish, it has already been the practice of these fishermen to assist anybody or any group in need of assistance.
"They would help each other repair a malfunctioning motor engine of a fishing boat or share potable water, food or cigarettes," he said.
The peaceful co-existence of these fishermen, however, abruptly changed following the tense maritime standoff between the Philippines and China in the area in 2012, with China ending up seizing and placing the shoal under its de facto control.
Deploying its massive fleet of coast guard ships as well gray ships in the area, China prevented other fishermen from entering the shoal.
The matter was subsequently resolved following President Duterte's state visit to China in 2016, with Beijing authorities allowing Filipino fishermen to once again fish in their traditional fishing ground.
Located within the country's 200-nautical mile exclusive economic zone (EEZ) and under the administrative jurisdiction of Zambales, Panatag Shoal is being claimed by China through its nine-dash line claim.
The arbitral tribunal based in The Hague in 2016 upheld the Philippines' EEZ in the West Philippine Sea and declared even the Chinese-occupied Panganiban (Mischief) Reef as part of Philippine territory.
Panatag Shoal was declared a common traditional fishing ground but China refuses to recognize the ruling of the arbitration court.