Palace to ICC: Good luck on getting Philippines cooperation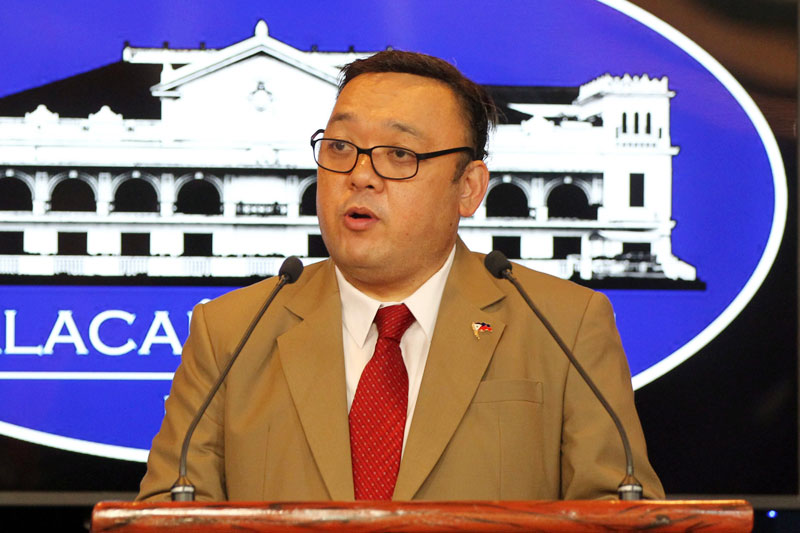 MANILA, Philippines — Good luck.
That was Malacañang's message to the International Criminal Court after the tribunal made it clear it would continue its "preliminary examination" of drug-related killings despite the country's withdrawal of its ratification of the Rome Statute that created the ICC.
"Good luck on obtaining the cooperation of the Philippine state. But come on, you know, law is based on human experience. The human experience is, do not expect any cooperation from the Philippine government," presidential spokesman Harry Roque said in a press briefing yesterday in Camarines Sur.
Duterte has withdrawn the Philippines from the Rome Statute, citing "outrageous attacks" against him by the ICC and the United Nations.
Roque said the ICC would display its incompetence if it proceeds with the preliminary examination.
"Given the very limited number of member-states in Southeast Asia, which is just Cambodia and Timor Leste, we do not know how the court can proceed. For its own good, they should drop the case rather than prove to the world that the court is useless," Roque said.
"The proceedings can continue but the President has said, the matter of cooperation, well, the court will never acquire jurisdiction over him," he added.
Roque reiterated that ICC prosecutor Fatou Bensouda is to blame for the Philippines' decision to abandon the ICC. Bensouda was the one who announced the start of the preliminary examination of the killings tied to Duterte's crackdown on narcotics.
"The prosecutor has no basis to interfere. I feel and I reiterate – this is the fault of the prosecutor! States when they became part of the ICC did not surrender their sovereignty. They did not surrender the power of their local courts to exercise jurisdiction over crimes that happened in the Philippines," the spokesman said.
"We have a domestic IHL (International Humanitarian Law), which is the legal basis for investigating and prosecuting crimes against humanity in the Philippines. The Philippine courts should have been given the opportunity to exercise jurisdiction... The prosecutor was really out of bounds," he added.
Duterte and his officials claim that the Rome Statute, ratified by the Senate in 2011, did not take effect in the Philippines because it was not published in the Official Gazette, the government's official publication.
The claim is being contested by some legal experts, who insist that publication is not necessary for a treaty to take effect.
The President also called on other countries that ratified the Rome Statute to follow his example by abandoning the ICC, saying the treaty was sponsored by the European Union to atone for its past sins.
Roque also lashed back at critics who scored him for defending Duterte's decision to withdraw from the Rome Statute, a treaty that the presidential spokesman had supported and lobbied for as a human rights lawyer.