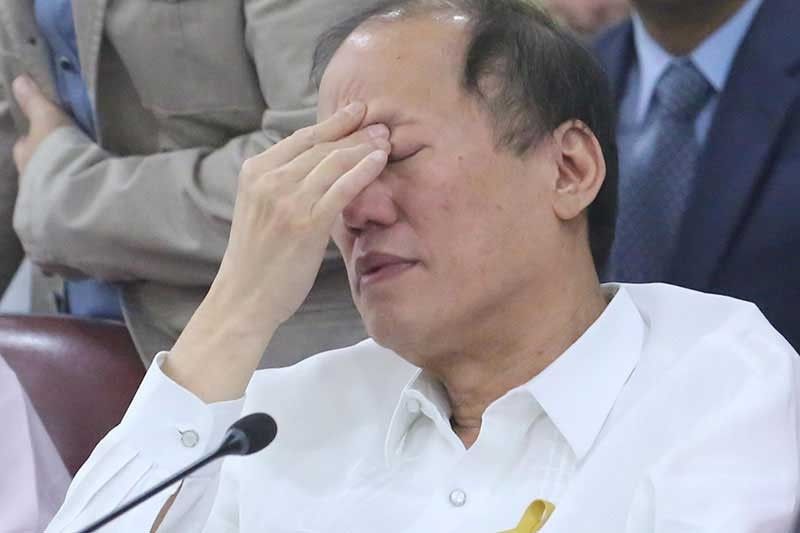 Former President Benigno Aquino III had denied allegations that he violated election laws linked to the Dengvaxia controversy.
File photo
Aquino: Dengvaxia purchase made before 2016 election ban
MANILA, Philippines — President Benigno Aquino III is hoping that the Commission on Elections will dismiss the complaint against him regarding the purchase of dengue vaccine Dengvaxia.
The poll body had summoned Aquino and two former Cabinet members due to a case of election law violation linked to the Dengvaxia controversy.
Aquino was accused of "electioneering" for spending government funds during the election ban in 2016.
"According to the Comelec, the election ban started on March 25, 2016. The issuance of the purchase order of Dengvaxia was on March 9, 2016," Aquino said, stressing that this is public record.
The government's job of protecting people's rights does not stop just because it is election year, Aquino said, adding that his administration was not doing anything that was prohibited during the election ban.
The former president added that the complaint against him was not clear and did not have sense.
"In the right and meaningful justice system, the law provides that the complainant should clearly and completely state the complaint, and show concrete proof," the former president said.
He added that the complaint was "fictional" and that it should be junked.
"We expect the Comelec to do the right thing, which is to dismiss the complaint as soon as possible," he said.
The Volunteers Against Crime and Corruption and physician Francis Cruz filed the complaint against Aquino, former Budget Secretary Butch Abad and former Health Secretary Janette Garin for allegedly violating the law that banned government projects 45 days prior to an election.
The complainants claimed that the April 4, 2016 implementation of the dengue vaccination program fell within the 45-day ban ahead of the May 9, 2016 elections.
Related video