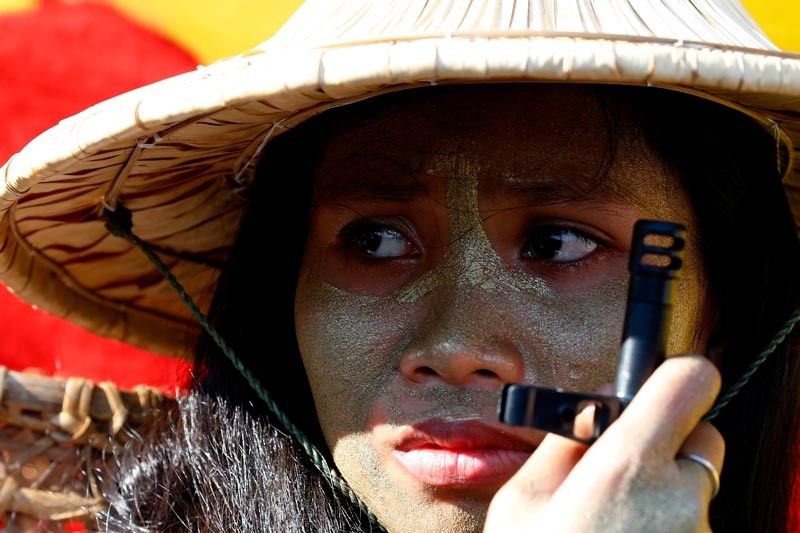 Karapatan Secretary General Cristina Palabay said the terror list named 46 human rights defenders, exposing them to "more vulnerable situations."
AP/Bullit Marquez
Group files cases to UN experts over inclusion of rights defenders, activists on terror list
MANILA, Philippines — Rights group Karapatan filed a fresh batch of complaints to United Nations special rapporteurs over the inclusion of human rights defenders and activists in the government petition seeking to tag more than 600 individuals as terrorists.
The organization on Tuesday submitted the letters of complaints to UN special rapporteur on the situation of human rights defenders Michel Forst and UN special rapporteur on the rights to freedom of peaceful assembly and of association Annalisa Campi.
Karapatan Secretary General Cristina Palabay said there are 46 human rights defenders named on the list. Among them were UN special rapporteur on the rights of indigenous peoples Victoria Tauli-Corpuz and Karapatan National Executive Committee member Elisa Tita Lubi.
Palabay stressed that the list exposes human rights defenders to "more vulnerable situations."
"Human rights defenders already have one foot in the grave, given the dangerous nature of their rights work. Now, with Duterte's terror list, this regime is intent on digging the grave and pushing rights defenders right into the pit," she said.
Palabay added that Duterte is sending out a warning that anyone who goes against his government would be immediately labelled a "terrorist." Activists raised alarm over the president's "red-baiting" of individuals and organizations, noting it incites violence against them.
"We fear that this is just the start of a long crusade against rights defenders. If unchallenged, the listing of names under the Department of Justice proscription petition will set a dangerous precedent, giving the Duterte regime the go signal to concoct more baseless lists," she said.
The organization also called on the Philippine government to junk the "baseless, malicious and arbitrary" terror list, to end the filing of trumped-up charges against activists and rights defenders and to stop the blanket labelling of members of progressive organizations as "terrorists."
The complaints filed, moreover, urged the resumption of the peace talks and the government's compliance with agreements and laws that promote and protect the rights of the Filipinos.
Karapatan on March 1 also filed letters of complaints to UN experts on the "persistent and repeated" threats and vilification that it has received from the chief executive.