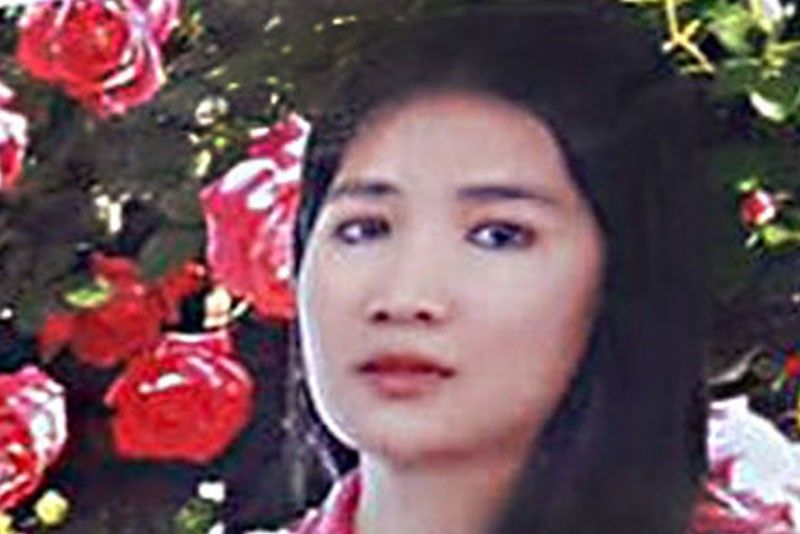 Presidential spokesman Harry Roque added Duterte has tasked the NBI to look into the possible liability of Demafelis' recruiters. Philstar.com/File Photo
2nd suspect in OFW murder held in Syria
Janvic Mateo
(The Philippine Star) - February 25, 2018 - 12:01am
Rody orders NBI to summon Demafelis recruiter
MANILA, Philippines — The second suspect in the killing of overseas Filipino worker Joanna Demafelis has been arrested in Syria, the Department of Foreign Affairs (DFA) said yesterday.
Foreign Affairs Secretary Alan Peter Cayetano said Mona Hassoun, wife of Lebanese suspect Nader Essam Assaf, is currently in the custody of Syrian authorities in Damascus.
He made the announcement a day after he confirmed that Lebanese authorities already have custody of Assaf.
The two were the primary suspects in the killing of Demafelis, whose body was found inside a freezer in an abandoned house in Kuwait.
Citing an initial report from Philippine ambassador to Kuwait Renato Villa, Cayetano said Hassoun was arrested with her husband in Syria where the two fled after leaving Kuwait last year.
The two were taken into custody after Kuwaiti authorities requested the assistance of Interpol in locating and arresting them.
Assaf was turned over by Syrian authorities to Lebanese officials following the couple's arrest.
Hassoun, meanwhile, remained in custody in Damascus.
An earlier report said the Kuwaiti government would seek extradition of the couple to undergo prosecution.
Cayetano said the DFA and the Department of Labor and Employment (DOLE) would follow President Duterte's instructions to vigorously pursue justice for Demafelis.
'Summon recruiter'
Meanwhile, Duterte has ordered the National Bureau of Investigation (NBI) to look for the recruiters of Demafelis.
Presidential spokesman Harry Roque said the President has tasked the NBI to look into the possible liability of Demafelis' recruiters.
"PRRD (Duterte) has asked NBI to summon them," Roque said.
Malacañang also called for the speedy prosecution of the couple believed to be behind the murder of Demafelis in Kuwait.
The call came following the arrest of Assaf and Hassoun.
"We are thankful but hoping that they will be prosecuted and punished soonest," Roque said.
The DFA said they expect Kuwaiti authorities would request the extradition of Assaf to stand trial for murder in Kuwait.
"Assaf's arrest is a critical first step in our quest for justice for Joanna and we are thankful to our friends in Kuwait and Lebanon for their assistance," Cayetano said.
Missing pieces
Duterte went to visit Demafelis' wake in Sara town, Iloilo last Thursday, vowing to seek justice as he lashed out at Kuwait for its slow-paced action on the murder of the Filipino worker.
The victim's mother Eva had said they went to the recruitment agency that sent Demafelis to Kuwait after they lost contact with her in 2016. She found out that the recruitment agency was ordered shut down for numerous violations.
Demafelis was recruited by Our Lady of Mt. Carmel Global E-Human Resources Inc., which was shut down in 2016.
On the other hand, the foreign recruitment agency that handled Demafelis' deployment was Fadilah Farz Kaued Al Khodor Recruitment Office, currently on the watchlist of the Philippine Overseas Employment Administration (POEA) because of a pending case, according to CNN Philippines.
Department of Labor and Employment (DOLE) Secretary Silvestre Bello III said the recruitment agency would be held accountable "civilly or administratively" for what happened to Demafelis.
"Unless the Kuwaiti police have evidence to link them to the violent death of Joanna, in that case they could be held criminally liable. We will look for them," Bello told dzBB.
Bello said they would help the NBI search for Demafelis' recruiters.
"Coordination with the Kuwaiti authorities is also in place," he added.
Bello stressed the Kuwaiti government should file criminal charges against Assaf, pointing out the murder of Demafelis occurred in the Arab country.
"The Kuwaiti government should file murder against him (Assaf) to show that they are protecting our kababayans there," Bello said.
Bello told a Senate hearing Wednesday that he has recalled three Filipino labor officers from Kuwait to face an investigation. They failed to act on a request by Demafelis' family for help after she went missing in January last year, he said.
Administrator Hans Leo Cacdac of the Overseas Workers Welfare Administration (OWWA) reported that at least 196 Filipinos had died in Kuwait in the last two years, mostly for unspecified medical reasons but also four who committed suicide.
The sheer number of Filipino workers abroad makes monitoring their wellbeing an overwhelming task. That is often complicated by workers not having proper travel and work documents, such as in Kuwait, where nearly 11,000 of the more than 252,000 Filipino workers are in the country illegally or are not properly authorized.
Duterte said Demafelis' body bore torture marks and signs that she was strangled. He said the government is conducting an assessment to "find out the places where we deploy Filipinos and our countrymen suffer brutal treatment and human degradation."
Presidential Communications Secretary Martin Andanar explained the President is emphatic on the issue because he has been concerned about the welfare of Filipino workers abroad.
Andanar said the DOLE is working on the repatriation of distressed Filipino workers in Kuwait following the President's call to suspend the deployment of newly hired workers.
Authorities said some 252,000 Filipinos work in Kuwait, many as domestic helpers. They are among over two million Filipinos employed in the region, whose remittances are a lifeline to the nation's economy.
About 10 million Filipinos work overseas and their treatment abroad is often a political issue at home.
As this developed, officials announced 150 Filipino workers will arrive from Kuwait today on a Philippine Airlines flight.
Another batch of 150 Filipinos will arrive tomorrow.
The country's flag carrier has so far brought a total of 1,540 Filipinos from Kuwait home for free.
Government agencies led by the DOLE will assist the repatriated workers at the airport by providing them cash assistance and livelihood training under the Technical Education and Skills Development Authority. – With Christina Mendez, Rudy Santos, AP, AFP
Related video: