HIV/AIDS cases in Philippines continue to rise
February 14, 2018 | 12:00am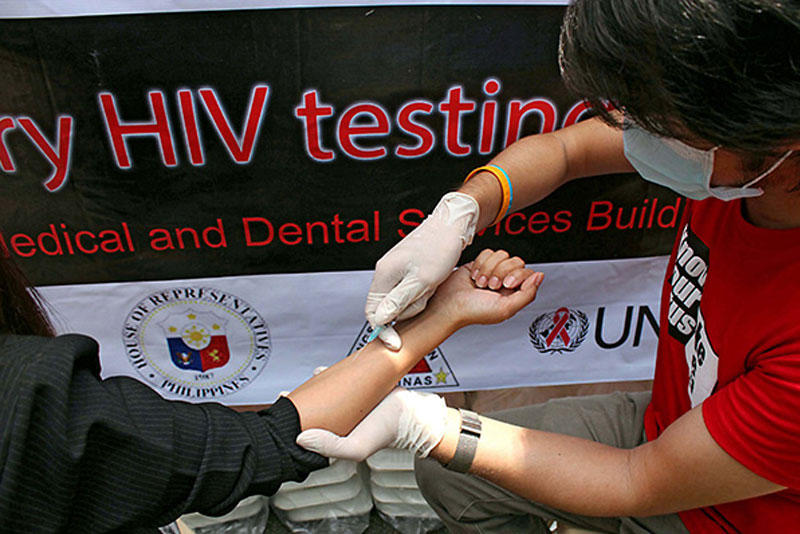 MANILA, Philippines — The number of HIV/AIDS in the country continues to increase as the Department of Health (DOH) has documented a total of 11,103 cases in 2017, a report showed yesterday.
This brings the total number of cases to 50,725 since the DOH started documenting infections in 1984. The figure included 5,080 AIDS cases and 2,466 deaths.
Based on the DOH's HIV/AIDS registry, 992 new cases of HIV/AIDS were recorded in the sentinel sites of the DOH nationwide in December 2017 alone.
This means that there were 31 new cases every day last year, up from one case in 2008, four cases in 2010, nine in 2012, 17 in 2014 and 26 in 2016.
Based on records, the 11,103 new infections seen in 2017 is higher than the 9,264 cases reported in 2016, 7,831 in 2015, 6,011 in 2014, 4,814 in 2013 and 3,338 in 2012.
"Eighty four percent (42,360) of all the 50,725 diagnosed cases in the Philippines were reported from January 2012 to December 2017," the DOH said.
Data also showed that in terms of age, those infected were getting younger. Between 2001 and 2005, majority of cases came from the 35 to 49 age bracket but starting from 2006, the age proportion shifted to 25 to 34.
The proportion of HIV cases in the 15 to 24 age group increased from 25 percent in 2006 to 2010 to 29 percent in 2011 to 2017.
Most of the cases came from the National Capital Region at 351, followed by Calabarzon with 147 cases, Central Luzon with 106 cases, Central Visayas with 74 cases; Western Visayas with 66 cases and Davao Region with 41 cases.