DFA urged to hire another passport printer
February 2, 2018 | 4:24pm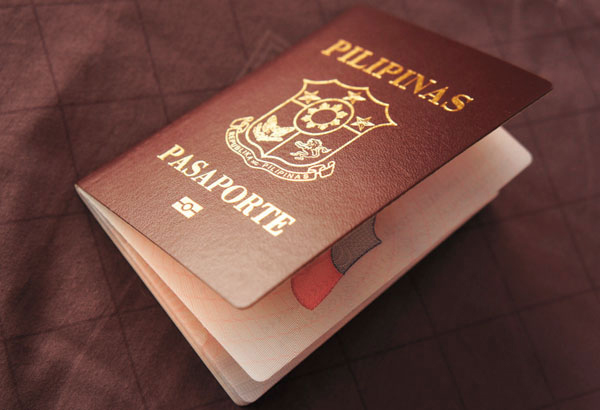 MANILA, Philippines — The Department of Foreign Affairs should hire another passport printer so it could gradually erase its huge backlog in the issuance and renewal of passports, a lawmaker said Friday.
Rep. Carlos Zarate of party-list group Bayan Muna said the problem lies not with the DFA's online appointments system but in the passport supplier's inability to cope with the increased demand.
"The root cause of passport backlog is the printing contract between the DFA and the government-owned APO Production Unit Inc. (APU) and its subcontractor, United Graphic Expression Corp.," he said.
APU is under the Presidential Communications Operations Office.
"It is clear that APU and its subcontractor cannot keep up with the mounting demand for passports by both new and renewal applicants. They have a backlog of more than a million, and yet the DFA continues to trust them, which we cannot understand," he said.
Zarate's Resolution No. 1608 prompted the House of Representatives to look into the passport shortage and problems in the issuance of passports.
The committee on foreign affairs conducted its first hearing on Wednesday. It heard DFA officials, who said they have been trying to address passport-related issues.
Zarate said aside from the alleged inefficiency of APU and its subcontractor, the DFA has another reason to terminate its printing contract.
He said presidential legal counsel Salvador Panelo has rendered an opinion that the hiring of a subcontractor was illegal and disadvantageous to the government.
He said the item of appropriation in the national budget that funded additional passports also disallows subcontracting.
The DFA should consider returning to the Bangko Sentral ng Pilipinas the printing of passports or look for another printer, he added.
Zarate said DFA officials are trying to play down the passport-printing problem despite clear signs that there is an acute shortage of the travel document.
"On Nov. 27, 2014, when the DFA hired APU, the latter committed to deliver 3.4 million passports within a year. However, as of March 2017, only 1,946,703 were delivered," he said.
He said he received information that APU and its printer have been having difficulty in sourcing security paper used for passports.
"No such problem would arise if the BSP were the printer, since the Bangko Sentral is regularly procuring security paper for peso bills," he added.