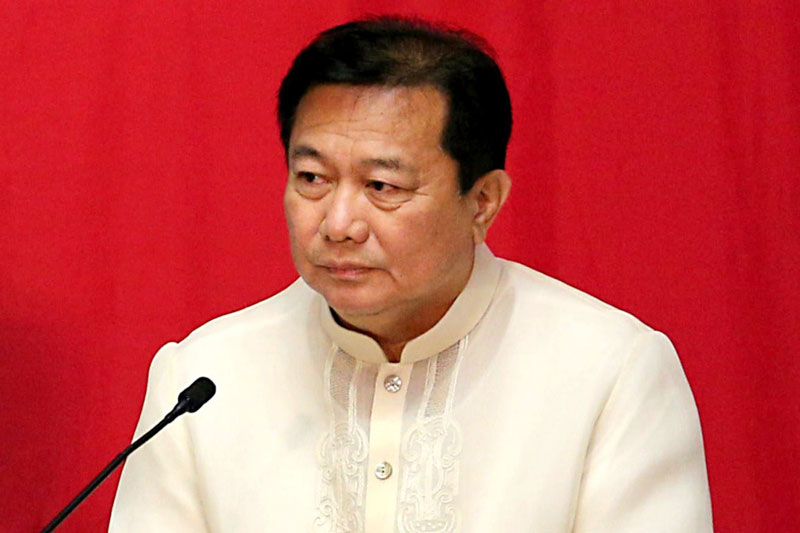 House Speaker Pantaleon Alvarez threatened the provinces of unsupportive officials to get "zero budget." File photo
Lacson reminds Alvarez: One chamber cannot decide alone for both houses
(philstar.com) - January 21, 2018 - 3:20pm
MANILA, Philippines — Sen. Panfilo "Ping" Lacson on Saturday took to Twitter to remind House Speaker Pantaleon Alvarez that the lower chamber cannot decide for both houses.
"Somebody please tell the Speaker and his congressmen followers that under a bicameral system, one chamber cannot unilaterally decide for both houses, not in the passage of the budget law, as in any piece of legislation and certainly not in revising or amending the constitution," Lacson wrote.
Lacson made the statement after Alvarez said he plan to push through with the plan to convene the Congress constituent assembly (con-ass) with or without the members of the Senate.
Alvarez threatened the politicians who would not support the administration's efforts to pave way for the federal form of government to get "zero budget" for their respective provinces.
Former Senate president Aquilino Pimentel Jr. earlier opposed this plan saying it is improper to "ram everything down the throats" of the people just because they are in the majority.
Earlier, Bayan Muna party-list Rep. Carlos Zarate said the House Speaker should not make threats against unsupportive officials who oppose his desires. He called on Alvarez to stop depriving his colleagues who are not supportive of his plan.
Meanwhile, former president and now Manila Mayor Joseph Estrada also said it is illegal to change the Constitution without the concurrence of the Senate.
The Malacañang which earlier expressed the Duterte administration's desire for constitutional change for shift to federalism said it would not meddle in the clash between the House and the Senate. —Rosette Adel