'No more negotiations with CPP-NPA-NDF'
November 22, 2017 | 3:17am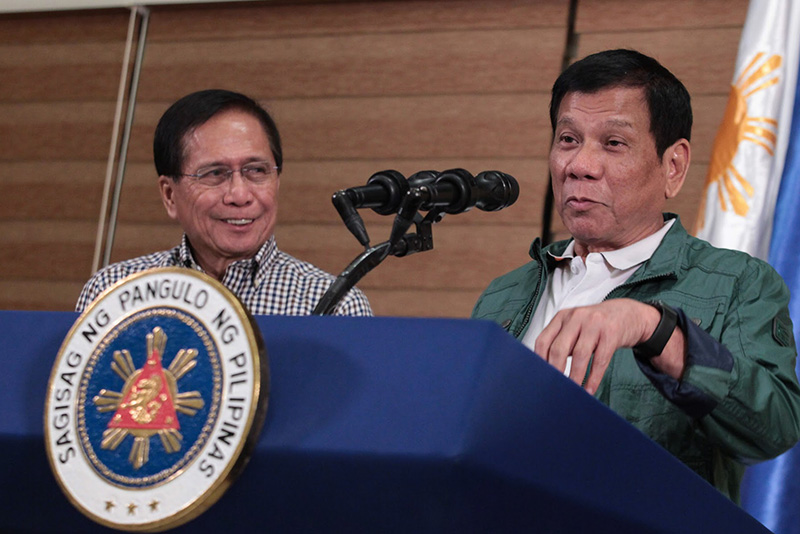 MANILA, Philippines — The Philippine government has canceled all planned meetings with the Communist Party of the Philippines-New People's Army-National Democratic Front months after peace talks were halted.
The Office of the Presidential Adviser on the Peace Process announced the cancellation following the remarks of President Rodrigo Duterte that he is abandoning the peace talks with the communist group.
"Recent tragic and violent incidents all over the country committed by the communist rebels left the President with no other choice but to arrive at this decision," Presidential Peace Adviser Jesus Dureza said in a statement released Wednesday.
Dureza lamented the "unfortunate development" in the peace negotiations but said that they take guidance from the president's pronouncements.
On Tuesday evening, Duterte said that communists have launched attacks, harming innocent civilians and making demands.
"Let us just wage war," Duterte declared.
READ: Duterte: NPAs want war? I'll give it to them
Dureza pointed out that the communists have not shown reciprocity despite the steps taken down by the Duterte administration to bring peace.
"There will be no more negotiations anymore with the CPP/NPA/NDF until such time as the desired enabling environment conducive to a change in the government's position becomes evident," Dureza said.
He added that the OPAPP will closely monitor the developments.
The government, meanwhile, expressed its gratitude to the Royal Norwegian Government for its support on the peace negotiations. The previous meetings between the Philippine government and the NDF, which represents the rebels in negotiations, have been facilitated by the Norwegian Government.
"Despite this setback (hopefully only temporary), we remain steadfast and undeterred in our unrelenting journey for sustainable and just peace," Dureza said.
Peace talks, which had been stalled since the Aquino administration, were restarted in 2016 with the communist movement considering working with the Duterte administration to bring about socio-economic reforms to address the root cause of fighting since 1969.
Those talks bogged down in early 2017 over the government's failure to release political prisoners, continued operations in NPA areas as well as attacks by NPA guerrillas against security forces.
RELATED: Peace talks in jeopardy over Red's imminent terror tag
This is a developing story