Marcos argues against Robredo's bid for ballot soft copies
November 15, 2017 | 9:34am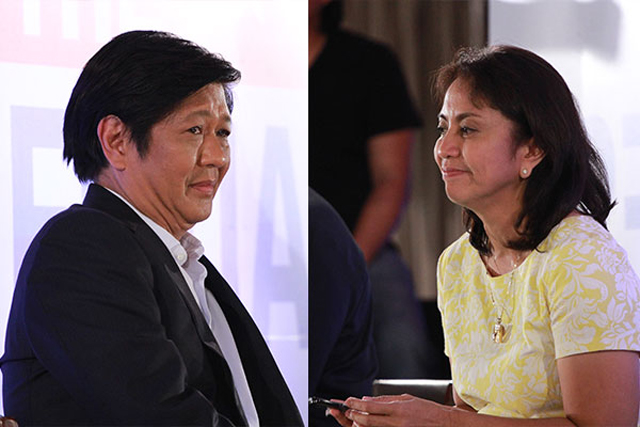 MANILA, Philippines — Former Sen. Ferdinand "Bongbong" Marcos asked the electoral tribunal not to give copies of ballot images from pilot provinces in connection with his poll protest against Vice President Leni Robredo since he "paid solely for them."
Marcos argued before the Supreme Court sitting as the Presidential Electoral Tribunal that it was him who covered for the fees of decryption and ballot printing of ballot images amounting to P2,974,075.
The camp of Marcos filed a six-page comment last week, part of which reads: "Protestee Robredo should not be allowed to secure both printed and soft copies of the ballot images, election results, audit logs and other relevant documents which were generated during the decryption of the secure digital (SD) images" for the contested clustered precincts in three provinces.
Marcos' camp identified three pilot provinces for this: Robredo's home province of Camarines Sur, Iloilo and Negros Oriental.
The comment was filed in reply to Robredo's earlier motion asking the tribunal for soft copies of the ballot images and other reports from the decrypted SD cards.
Marcos' camp insisted that the ongoing decryption activity was initiated solely by their camp and that Robredo's motion should be denied.
READ: SC upholds integrity of 2016 polls, orders ballot boxes retrieved
"Since Robredo did not contribute any share in the expenses and supplies for this undertaking, she should not be allowed by this Honorable Tribunal to obtain the soft (and even printed) copies of the decrypted images of the ballots, election returns, audit logs and other relevant documents for all the protested clustered precincts of the pilot provinces of Camarines Sur, Iloilo and Negros Oriental used during the last May 9, 2016 national and local elections," the comment reads.
To recall, the PET last October 23 ordered the Commission on Elections to proceed with the decryption and printing of ballot images and other data contained in SD cards in its main office.
The decryption would take roughly seven months, according to Marcos' camp.
Marcos, the son of the ousted Philippine dictator Ferdinand Marcos, accused of committing massive human rights violations and corruption during his more than two decades in office and died in exile in Hawaii, has accused Robredo of cheating her way to the second highest office in the land.
He lost to former Camarines Sur Rep. and human rights lawyer Robredo by a slim margin of about 260,000 votes in the 2016 national elections.