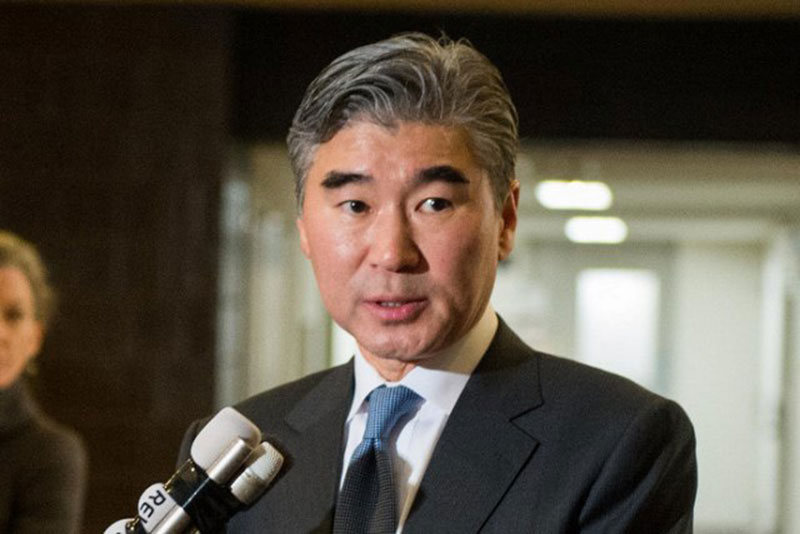 "We have a long history of providing very significant foreign assistance to the Philippines," US Ambassador Sung Kim said at a forum of the Foreign Correspondents Association of the Philippines on Thursday. AP/File
Envoy: USAID programs in Phl not conditional
MANILA, Philippines — Programs of the United States Agency for International Development (USAID) in the Philippines are neither conditional nor are they affected by concerns over human rights issues.
"We have a long history of providing very significant foreign assistance to the Philippines," US Ambassador Sung Kim said at a forum of the Foreign Correspondents Association of the Philippines on Thursday.
However, Kim said the weapons provided to the Philippine National Police (PNP) by the US hinge on Washington's concerns over human rights.
"What has been affected by our concerns over human rights issues is that we have been much more cautious about providing lethal weapons to the Philippine National Police, elements that are directly involved in the anti-drugs campaign," he said.
But the ambassador said the US has continued to provide assistance to the Armed Forces of the Philippines (AFP) in terms of training, equipment and sharing intelligence.
President Duterte had ordered the Philippine Drug Enforcement Agency to take the lead in the administration's anti-drug campaign.
Duterte also directed the PNP, AFP, National Bureau of Investigation, Bureau of Customs, Philippine Postal Corp. and all other agencies to refrain from spearheading drug operations to avoid conflict.
In January, the USAID said it did not have the resources for funding drug rehabilitation in the Philippines but remained open to discussion for support to the President's priority program.
Senior deputy assistant administrator for Asia Gloria Steele said the agency understands that rehabilitation is a priority of Duterte's war on drugs.
"They just said that's an area they want to talk to us about but we don't have resources," Steele said.