VACC files impeachment complaint vs Sereno without endorser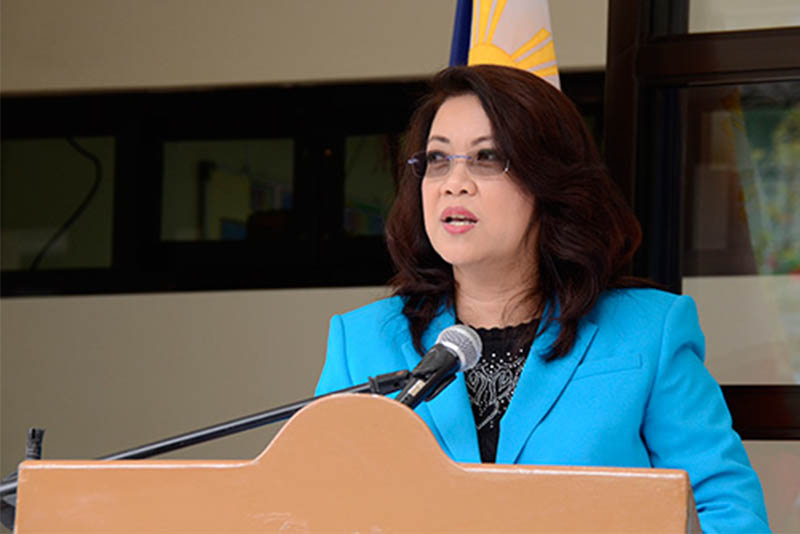 MANILA, Philippines — An anti-crime organization backing President Rodrigo Duterte on Wednesday filed the first impeachment complaint against Chief Justice Maria Lourdes Sereno before the House of Representatives.
Volunteers Against Crime and Corruption founder and president Dante Jimenez and Vanguard of the Philippine Constitution (VPCI) president Eligio Mallari filed the complaint without indicating any endorsement from a member of the House of Representatives.
Asked about if the complainants are expecting any lawmaker to endorse it, Jimenez said the public should just wait.
"Naniniwala ako meron iyan, sa 294 siguro [may] isang kaluluwa diyan (na papayag). Sabi ko nga sa inyo, relax that will come," Jimenez said in a recorded ambush interview.
"Sabi ko nga, let's give them a benefit of the doubt. We believe in the integrity of the House. We believe sa 290 plus, isa diyan magiging bayani ng bayan," he added.
In their impeachment complaint against Sereno, the VACC and the VPCI said that Sereno is among the impeacheable officials under the Constitution. Other impeachable officials are the president, vice president and the ombudsman.
They said officials are impeachable on the grounds of culpable violation of Constitution, treason robbery, graft and corruption, high crimes and betrayal of public trust.
"Public office is a public trust, public officers and employees must at all times be accountable to the people, serve them with utmost responsibility, integrity, loyalty, efficiency, act with patriotism and justice and lead modest lives," the complainants' prefatory statement read.
VACC cited the following grounds for the possible impeachment against Sereno:
Sereno culpably violated of the Constitution for violating the provision that appointive government officials will not hold another public post unless provided for by law, in appointing Atty. Solomon Lumba as her staff head,

Sereno culpably violated of the Constitution for appointing Atty. Brenda Jay Mendoza as chief of the Philippine Mediation Center Office by mere memorandum which was not referred to the Court en banc for its consideration,

Sereno culpably violation of the Constitution for granting to members of her staff travel allowances for foreign travel charged to the Supreme Court funds without Court en banc approval, and

Sereno betrayed of public trust through inexcusable negligence, for sitting on applications for the posts of Supreme Court deputy clerk of court and chief attorney which have been vacant for three years and eight months and the two positions for assistant court administrator which have been vacant for four years and six months.