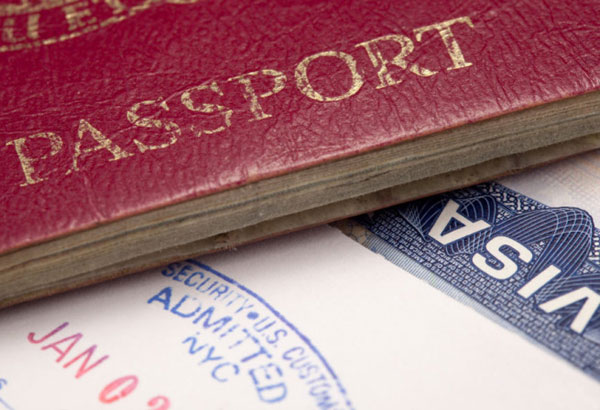 Following the shift in President Rodrigo Duterte's foreign policy to align with China, the Philippine embassy noted a 200-percent increase in visa applications for tourism and business to the Philippines. File
Chinese visa applications to Philippines up 200%
BEIJING – Following the shift in President Duterte's foreign policy to align with China, the Philippine embassy noted a 200-percent increase in visa applications for tourism and business to the Philippines.
Ambassador Jose Santiago Sta. Romana pointed out that there was a big decline in the number of Chinese tourists wanting to visit the country "before we resolved the underlying issues in the South China Sea," but things have changed since.
On recommendation of their central government, Chinese travel agencies have started booking tours to the Philippines and China now has a big demand for tourist and business visas, Sta. Romana said.
He added that the Philippine government aims to double tourism arrivals this year.
"(We) will hit one million (arrivals) this year, so we are just scratching the surface," the ambassador said, noting that various consulates in China are now deluged with visa applications.
The increase in the number of applications also resulted in more workers hired for its consular sections.
"The problem right now is how to make it easier for the Chinese to process their visa to travel. As you probably know, as Chinese citizen who has a valid visa to the US, Japan, Australia, New Zealand... they can go visa-free for one week as long as they have an onward or return ticket," Sta. Romana said.
Records culled by the embassy showed a total of 675,663 arrivals from January to December 2016, representing a growth rate of 37.65 percent when compared to 2015. For January to February this year, the embassy reported a 25. 42 percent increase in the number of tourist arrivals compared to the same period last year.