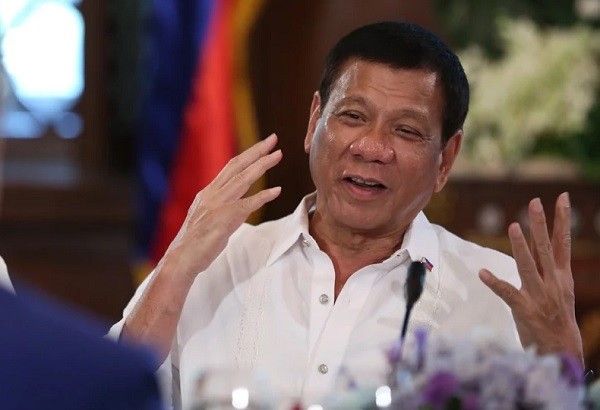 President Rodrigo Duterte said early Thursday that he wished only for more time and strength for his 72nd birthday next week.
STAR/File Photo
What Duterte wants for his birthday
MANILA, Philippines — President Rodrigo Duterte will celebrate his 72nd birthday next week, and the chief executive has only one wish: Strength to face the country's problems.
In his arrival meeting with the media, he said that at this stage of his career he had already achieved everything and that the only thing he wished for his birthday on March 28 was a little more strength and time to do all the work expected of the presidency.
"My wish really my prayer to God is that bigyan niya ako ng konting lakas na lang to overwork time because it's needed," Duterte said. "Twenty-four hours is not really enough for the presidency. Unless you want to sleep more than just four hours."
Duterte said: "So I ask God to give me a little bit of time, a little strength to surmount the problems of the country and that I be able to mitigate some of the rigors of governance. Ang hinihingi ko lang po konting tulong lang sa Diyos at maraming people will understand what I'm doing."
The president said that every day he has to read a lot of state documents which he should study carefully lest he would be impeached.
"I get a lot of state documents, and I have to be careful because I'm a lawyer. I really have to understand what I'm approving. Mahirap na po ma-impeach. So extra careful, extra judicious," he said.
The president also discouraged his friends and allies from giving him material gifts, saying that prayers for the country will do.
He also joked that if God was willing he would be walking more slowly than when he entered the presidency as he also estimated that he had five to seven years left to live.
"I'm 72 years old. Give or take the reality of it all five to seven years. I'm about ready by that time also," he said.