DOJ files 3 cases vs De Lima over Bilibid drug trade
February 17, 2017 | 3:16pm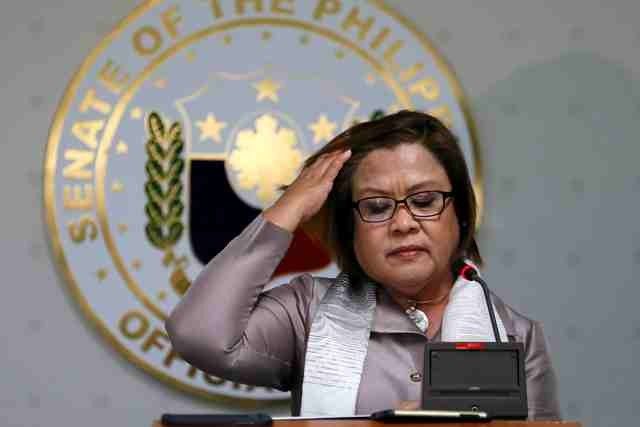 MANILA, Philippines — The Department of Justice on Friday filed three criminal complaints against Sen. Leila De Lima for allegedly being involved in the proliferation of illegal drugs at the New Bilibid Prison (NBP).
The senator allegedly received money from drug convicts in exchange of their protection during her term as Justice secretary.
De Lima is charged in violation of Section 5 of the Dangerous Drugs Act which penalizes the sale, trading, administration, dispensation, delivery, distribution and transportation of illegal drugs.
The penalty for this violation ranges from 12 to 20 years of imprisonment and a fine of P100,000 to P500,000.
The complaints were filed before the Muntinlupa Regional Trial Court, where the NBP maximum security compound is located.
De Lima earlier said that she is prepared for the worst-case scenario in case the DOJ releases its resolution on the drug trafficking charges against her.
Justice Secretary Vitaliano Aguirre had assured De Lima that she will not be killed while in detention for drug trafficking charges.
De Lima, a vocal critic of President Rodtrigo Duterte, has denied the allegations, saying these are due to investigations she led as human rights commissioner against extrajudicial killings in Davao City when the president was still mayor.