Death penalty bill heads to House floor
December 7, 2016 | 4:20pm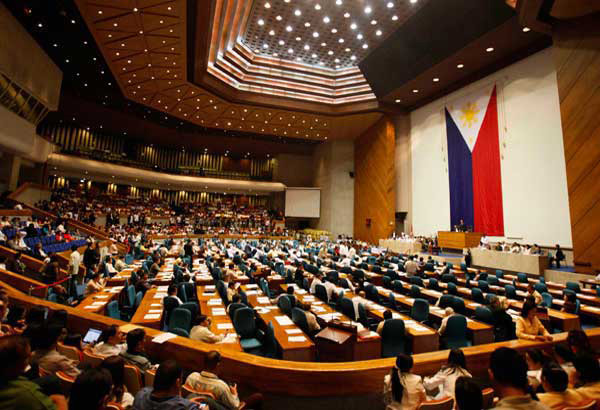 MANILA, Philippines — The House of Representatives Justice committee approved the death penalty bill on Wednesday, paving the way for plenary debates.
The bill was approved by a vote of 12-6 with one abstention.
The bill, a campaign promise of President Rodrigo Duterte, is now up for second reading.
Commission on Human Rights chairperson Chito Gascon questioned the Justice committee's perceived rush to pass the measure to reimpose the death penalty.
"We are saddened that the House committee passed this measure despite requests to have a full deliberation," Gascon said.
Interaksyon reported that prior to the voting, Agusan del Norte Rep. Lawrence Fortun mentioned that the report prepared by the sub-committee on judicial reforms lacked substance and failed to reflect the issues raised during the deliberations.
The same report quoted Bayan Muna party-list Rep. Carlos Zarate, who agreed with Fortun, asking: "How can we fully appreciate what is being voted if it lacks substance?"
The house sub-committee on judicial reforms endorsed the bill
eight days ago
on November 29.
Earlier, House Speaker Pantaleon Alvarez said the lower house intends to approve House Bill 1 — which seeks to reimpose the death penalty for all heinous crimes, including violations of the anti-drug trafficking law — before Congress goes on Christmas break on December 16.
This statement was met with criticisms from opposition lawmakers who denounced the "railroading" of the bill.
Gascon said the CHR would work with advocates against death penalty in all public spaces and even the courts to stop its reimposition.
The death penalty was abolished in 1987 under the administration of President Corazon Aquino but was revived in 1993 under President Fidel Ramos.
Crimes that were punishable by death include murder, rape, kidnapping and drug trafficking.
President Gloria Macapagal-Arroyo signed a law abolishing capital punishment in 2006.