St. Scho alumnae condemn cyberattacks vs students
November 24, 2016 | 12:32pm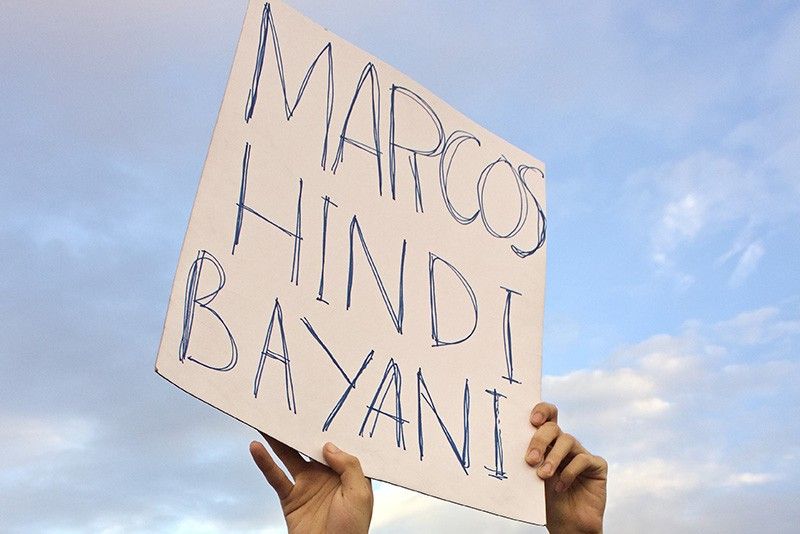 MANILA, Philippines — The alumnae of the St. Scholastica's College Manila condemned the attacks made on the school and its students who protested on November 18 against the burial of former President Ferdinand Marcos.
"We condemn the attacks against our alma mater claiming that young Scholasticans are being abused and forced to protest to advance a political agenda," about 1,000 alumnae said in a signed statement.
St. Scholastica students held a protest outside the school's Manila campus in response to the sudden burial of Marcos at the Heroes Cemetery in Taguig.
Photos of the protests gained online attention when controversial blogger Mocha Uson, a staunch defender of President Rodrigo Duterte, questioned the involvement of younger students in the demonstrations.
"Hindi ito tungkol kay Marcos, Duterte o Aquino at maaring alam na nila ang issue patungkol dito ngunit dapat hindi sa kalsada ginagawa ito at kung gusto talaga natin maging makabayan ang mga anak natin pwede naman turuan sa kasaysayan at sa loob ng paaralan," Uson said on her post.
The school's alumnae said social participation of students and denied that they were forced by the school to advance a political agenda.
"Contrary to that claim, the Philippine Constitution 'recognizes the vital role of the youth in nation-building and shall encourage their involvement in public and civic affairs'," the statement read.
"The UN Convention on the Rights of Children also states that 'children have the basic right to freedom of expression, which includes the freedom to seek, receive and impart information and ideas of all kinds'," it added.
Marcos supporters echoed Uson's criticism, with some resorting to threats and harassment of students online.
The alumnae objected to the "proliferation of false reports that have triggered cyberbullying attacks against young Scholasticans."
"Those who have attacked these young Scholasticans by way of threats, harassment, hurtful comments and cyberbullying are the ones who are committing child abuse," they said.
The school's graduates said they have noted the identities of online harassers and are considering legal remedies to protect the children.
A student who joined the protest, meanwhile, defended the move and urged the public "not underestimate the youth" who understand the meaning behind the protests.
St. Scholastica's alumnae started a "Troll Patrol" project where students can report incidents of harassments and bullying.
"We will fight to ensure that many more generations of Scholasticans can stand up for a just society - free from oppression, abuse, and discrimination," the alumnae said.