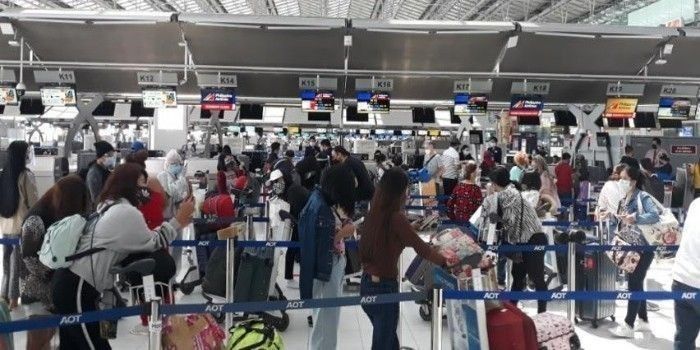 New COVID-19 variants in the Philippines
LATEST UPDATE: January 20, 2021 - 3:28pm
LOCATION:
+ Follow Story
January 20, 2021
At least 13 contacts of the first confirmed UK variant case of COVID-19 in the country tested positive for the infectious disease, the Department of Health says.
Eight passengers aboard the same Dubai-Manila flight as the patient and five other close contacts tested positive with the coronavirus.
The eight passengers are in stable condition while waiting for results of re-swabbing after getting low viral load from their initial test. Meanwhile, samples of the five other contacts who tested positive have been sent to the UP Philippine Genome Center to determine if they are also infected with the new variant.
January 18, 2021
The Quezon City government denounces the restriction imposed by the local government of Arayat, Pampanga as it is "totally without basis."
This follows reports that a QC resident tested positive for the new variant of COVID-19, which was first detected in the United Kingdom.
Mayor Joy Belmonte stresses that the patient who tested positive for the new coronavirus variant did not set foot in the city following his arrival from Dubai last January 7.
Statement of Mayor Joy Belmonte on the restriction imposed by Arayat LGU against QC residents pic.twitter.com/VYuHah6gTH

— Quezon City Government (@QCGov) January 18, 2021
January 13, 2021
The new coronavirus variant that first emerged in the UK has been detected in the Philippines, health authorities confirmed on Wednesday.
In an advisory, the Department of Health says samples from a Filipino who arrived from the United Arab Emirates on January 7 yielded "positive genomic sequencing results," the first reported detection of B.1.1.7 SARS-CoV-2 variant in the Philippines.
A thread on new variants of SARS-CoV-2 reported in the Philippines.