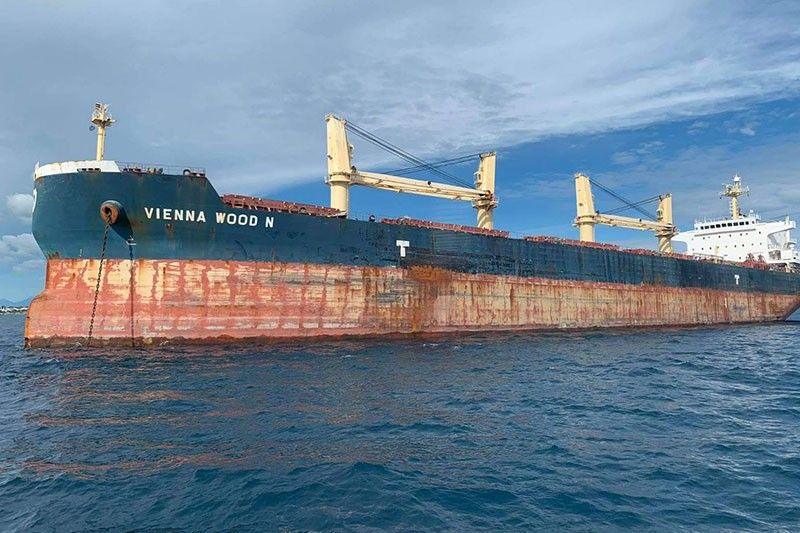 Philippine boat collision with Hong Kong-flagged vessel
LATEST UPDATE: July 6, 2020 - 12:54pm
LOCATION:
OCCIDENTAL MINDORO
+ Follow Story
11 hours ago
The Philippine Coast Guard files criminal charges against the shipping company, master and officers of Hong Kong-flagged MV Vienna Wood more than a week after its collision with Philippine fishing boat FV Liberty 5.
PCG spokesperson Armand Balilo said at least four individuals were charged with reckless imprudence resulting to multiple homicide and damage to property before an Occidental Mindoro court.
3 days ago
Vice Admiral Georga Ursabia Jr., commandant of the Philippine Coast Guard, says they are now "building up pieces of evidence" to file criminal charges against Hong Kong-flagged cargo vessel MV Vienna Wood.
"The investigation on the crew members of MV Vienna Wood is now finished. Our lawyers in Mindoro are now getting sworn statements from the fishermen who responded," Ursabia says in an interview with radio dzBB.
After three days, the coast guard has concluded its search and rescue operations and will be shifting to search and retrieval operations.
July 2, 2020
The Philippine Coast Guard says the 14 missing fishermen and passengers of FV Liberty 5 might have been trapped under the capsized fishing boat.
The coast guard says he depth of the vicinity waters is approximately 2,000 meters while technical divers may only reach 100 meters depth. Search and rescue operations of BRP Boracay, BRP Malapascua and MCS 3009 are still ongoing.
"We are currently waiting for updates from our deployed teas. We are also coordinating with PCG Station - Batangas to provide more details," the coast guard says in a message to reporters.
June 30, 2020
Fisherfolk group Pamalakaya says the initial report of the Philippine Coast Guard is enough to sue Hong Kong-flagged MV Vienna Wood.
Initial report from the coast guard revealed that the Chinese cargo vessel did not make any effort to rescue the 12 fishermen and two passengers who went missing after the boat collision.
"The PCG report says it all; despite the ship being in compliant with the navigational standards and capable of rescuing the 14 fishing crews, they left the helpless fishers to uncertainties," Pamalakaya national chair Fernando Hicap says.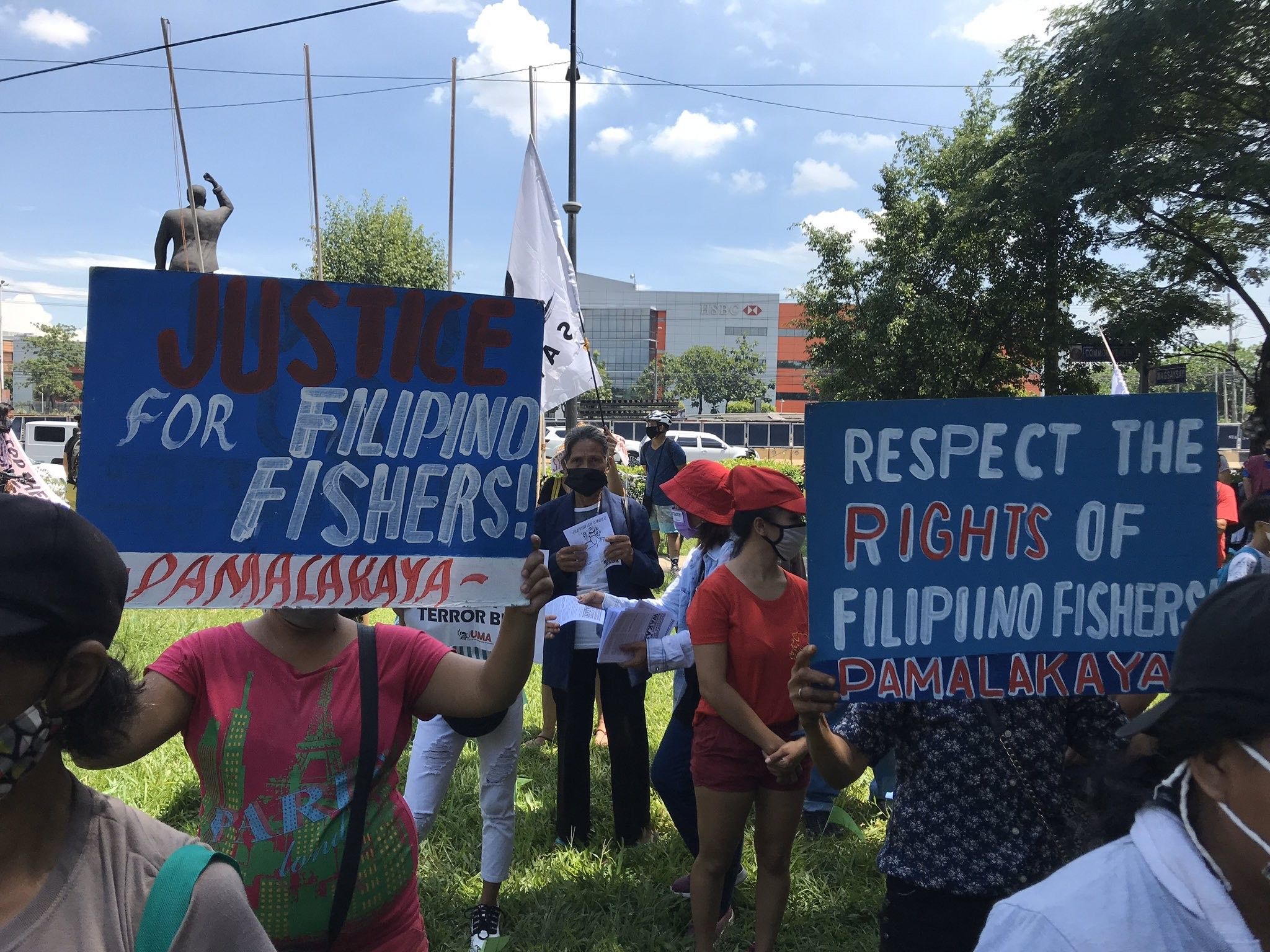 June 30, 2020
Vice Admiral George Ursabia Jr., commandant of the Philippine Coast Guard (PCG), says initial investigation showed that poor visibility in the area and poor sea condition due to strong southwest monsoon or habagat caused the maritime incident between MV Vienna Wood and FV Liberty 5.
The PCG, however, is also looking into other factors such as incompetence of the crew of the offending vessel, especially the one on watch at the time.
According to Ursabia, MV Vienna Wood stopped and remained in the area after the collision but did nit deploy a small boat to provide assistance to the 14 Filipinos aboard the capsized fishing boat.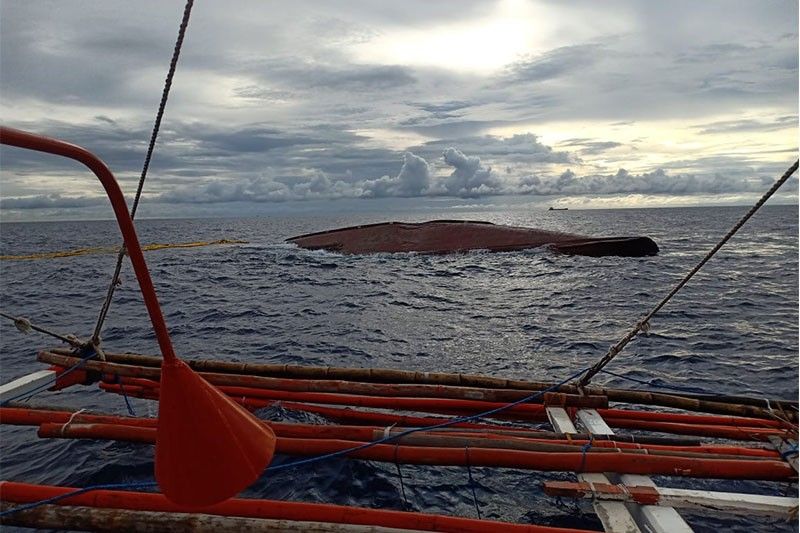 June 29, 2020
Fisherfolk group Pambansang Lakas ng Kilusang Mamamalakaya ng Pilipinas (Pamalakaya) call for justice for the 12 Filipino fishermen and two passengers after a Hong Kong-flagged cargo vessel collided into their fishing vessel early Sunday.
Pamalakaya condemned the collision in the country's territorial waters, comparing the incident to the ramming and sinking of fishing boat Gem-Ver by a Chinese vessel near Recto Bank last year.
"We call on the authorities to expedite the search and rescue operations for the missing fishing crew and as much as possible, must be returned to their families safe. Moreover, the Chinese cargo ship should be held accountable for endangering the lives of our fisherfolks," Pamalakaya says in a statement.
JUST IN — Fishers call for justice for Filipino fishing crew that went and remain missing after a Chinese cargo ship rammed their fishing vessel at around 1am yesterday. #ChinaLayas pic.twitter.com/GcgfsikZ3d

— Pamalakaya Pilipinas (@pama_pil) June 29, 2020
The Philippine Coast Guard deploys two aerial assets for aerial search at the vicinity waters of Occidental Mindoro for 14 missing Filipinos.
The coast guard activates the mission to rescue 12 missing fishermen and two passengers aboard fishing vessel FV Liberty 5, which collided with Hong Kong-flagged cargo ship MV Vienna Wood early Sunday.
"MV Vienna Wood departed from Subic, Zambales going to Australia, while FV Liberty 5 departed from Cagayan de Tawi-Tawi going to Navotas Fish Port, Metro Manila when the maritime incident occurred," the PCG says.