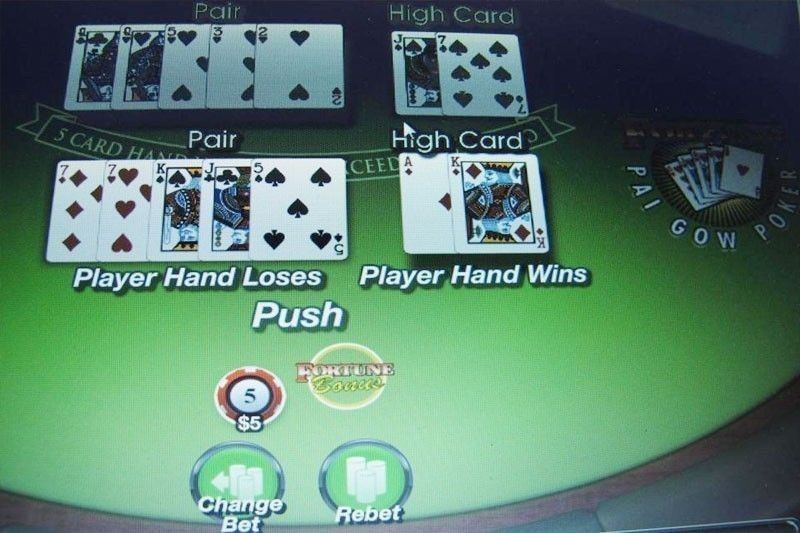 Philippine Offshore Gaming Operators
LATEST UPDATE: August 19, 2019 - 2:02pm
LOCATION:
+ Follow Story
1 day ago
Senate Minority Leader Franklin Drilon shares Defense Secretary Delfin Lorenzana's concern at the increasing number of Chinese working in Philippine Online Gaming Operators, which they say are near military camps.
"The security aspect is something that we cannot just brush aside. I cannot understand why we cannot have POGO locations farther away from military camps," Drilon says in a CNN Philippines interview.
"Secretary Lorenzana is a competent official and his job is to advise us on matter of security. He has nothing but good interntions. We should defer to him,: he also says.
The Palace earlier Monday says that, according to the president, foreign spies can gather information even if they are not near military installations.
President Rodrigo Duterte is also confident that the government can keep an eye on foreign nationals.
"The president is not worried because we have the intelligence capabulity to know what they are doing," presidential spokesperson Salvador Panelo says.
August 14, 2019
Sen. Win Gatchalian has filed a resolution for hearings to look into uncollected taxes from foreign workers, including those in the Philippine Offshore Gaming Operators (POGO) industry.
"There is a need to review our capability and enhance our capacity to enforce our tax, immigration, and labor laws to balance the protection we need to accord our people vis-a-vis to the contribution of industries and foreign workers to the country's economic growth," Gatchalian says in a press statement.
He says in the same release that "the significant influx of Chinese POGO workers and the approximately 130,000 individuals not paying taxes to the Philippine government have 'clearly raised red flags on the implementation of our tax, immigration and labor laws.'"
August 9, 2019
The Phililippine Amusements and Gaming Corp. is "totally missing the point" in its plan to restrict Philippine Offshore Gaming Operations to "hubs" partly over complaints of rude behavior by visiting nationals, Sen. Win Gatchalian says.
"What we want is for POGO operators and their employees to pay the correct taxes and not devour local jobs that are exclusively for our countrymen," he says in a statement.
"The government may be losing an estimated P32 billion in uncollected income taxes a year from some 138,000 foreign workers in POGOs, according to the Department of Finance. Isolating these firms and workers into hubs will not bring additional revenue for the government, nor will it solve the issue of foreigners encroaching on jobs meant for Filipino citizens," he also says.
Foreign Affairs Secretary Teodoro Locsin Jr. has tweeted support for the plan, saying the jobs that Chinese nationals are hired for require knowledge of Chinese languages, which few Filipinos can speak.
The Chinese Embassy notes with "grave concern" a government plan to move Chinese Philippine Offshore Gaming Operators (POGOs) to centralized hubs in Clark, Pampanga and in Kawit, Cavite.
The embassy says in a statement that the move "may infringe on the basic legal rights of the Chinese citizens concerned." The embassy said it "strongly urges the Philippine government to effectively protect the legitimate rights and interests of Chinese citizens in the Philippines."
It adds "according to the Chinese laws and regulations, any form of gambling by Chinese citizens, including online-gambling, gambling overseas, opening casinos overseas to attract citizens of China as primary customers, is illegal."