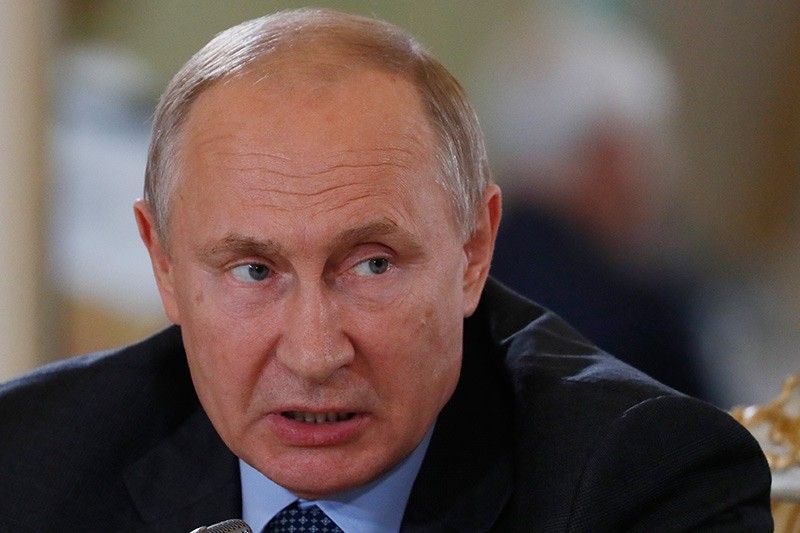 LATEST UPDATE: December 10, 2019 - 7:22am
LOCATION:
UNITED KINGDOM
CANADA
RUSSIA
CHINA
UNITED STATES
+ Follow Story
December 10, 2019
Russian President Vladimir Putin hails a summit in Paris on seeking to end the war in the east of Ukraine as an "important step" towards a de-escalation of the conflict.
His Ukrainian counterpart Volodymyr Zelensky says a new exchange of prisoners will take place between Ukraine and pro-Moscow separatists by the end of the year while host President Emmanuel Macron says a new summit will be held in four months to take stock of progress on ending the conflict. — AFP
October 9, 2019
Russian Foreign Minister Sergei Lavrov warns of the risks of Washington sending mixed signals on an American withdrawal from northern Syria.
The Kurds are "extremely alarmed" by US statements, he says, and fear that confusion could "ignite the whole region."
"This must be avoided at all costs," Lavrov says following talks in Kazakhstan's capital Nur-Sultan. — AFP
September 7, 2019
Russian state television reports that a long-awaited exchange of prisoners between Moscow and Kiev has begun, broadcasting footage of buses leaving a jail in the capital.
"Buses have left the Lefortovo jail within the framework of preparations for a prisoner exchange," the Rossiya 24 news channel says.
AFP journalists at the scene saw two buses with tinted windows leaving the high-security prison in Moscow under a police convoy.
The channel says the buses had arrived at Moscow's Vnukovo airport, where there is a terminal for government flights.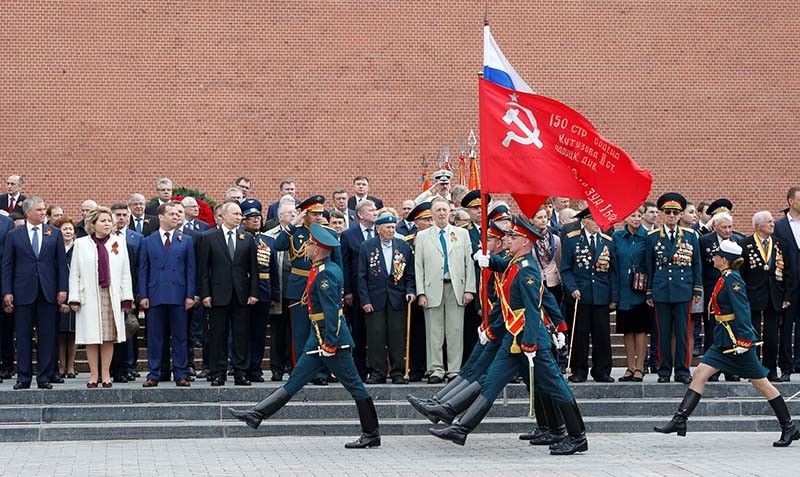 September 5, 2019
President Vladimir Putin seeks to lure Asian investment to Russia's Far East as the launch was announced of a huge Arctic gas project aimed at Asian markets.
Hosting leaders including Japanese Prime Minister Shinzo Abe and Indian Prime Minister Narendra Modi in the Pacific port city of Vladivostok, Putin laud Russia's Far East as a destination for investment.
The region is full of "hardworking, energetic people," "industries of the future" and "the richest reserves of natural resources," Putin says.
"Take advantage of these opportunities," he tells a plenary session of the Eastern Economic Forum. — AFP
August 25, 2019
G7 leaders back strengthening cooperation with Russia after its expulsion from the group in 2014 but believe it is too early to reintegrate Moscow and return to a G8, diplomatic sources say.
"The leaders of the G7 are in favor of reinforcing coordination with Russia on current crises (but)... it is too early for reintegration," said a diplomatic source, who asked not to be named.
Russia was thrown out of what was the G8 in 2014 after it seized Ukraine's Black Sea peninsula of Crimea, an annexation never recognized by the international community.
The G7 now brings together Britain, Canada, France, Germany, Italy, Japan, and the United States. — AFP
August 20, 2019
Moscow says the United States was ramping up military tensions by testing a medium-range cruise missile weeks after tearing up a pact with Russia.
"This is all a cause of regret. The US has obviously taken a course towards escalation of military tensions. We won't react to provocations," Russian deputy foreign minister Sergei Ryabkov tells state news agency TASS. — AFP
August 8, 2019
Two people are killed in an explosion at a military base used for missile tests in the far north of Russia, the defence ministry says in a statement to news agencies.
"During the test of a liquid propellant jet engine, an explosion occurred and the equipment caught fire," the ministry says.
"As a result of the accident, six defense ministry employees and a developer were injured. Two specialists died of their wounds," it says, adding that radiation levels near the facility are "normal."
"There's no radioactive contamination," a spokeswoman for the Arkhangelsk region, where the base is situated, tells AFP.
The accident is the second to hit the Russian military in less than a week, after a fire broke out in an ammunition depot in Siberia on Monday, causing huge explosions.
At least one person was killed and eight injured while thousands had to evacuate from their homes following the blaze at the depot in the Krasnoyarsk region.
July 28, 2019
Police in Moscow say they had arrested more than 1,000 people during opposition protests over the handling of upcoming elections in the Russian capital.
In all, "1,074 people have been arrested for a variety of offenses during an unauthorized demonstration in the center of the capital," police officials are quoted as saying by Russian news agencies.
July 25, 2019
Moscow threatens Kiev with unspecified "consequences" after Ukraine said it is holding a Russian tanker for its role in a naval confrontation between the two countries last November.
"We are looking into what happened to take appropriate measures," a Russian foreign ministry spokesperson tells AFP.
"If Russians are taken hostage, this would be interpreted as the crudest violation of international law and consequences will not be long in coming." — AFP
June 20, 2019
Russia must ensure that those charged with murder over the downing of Malaysia Airlines flight MH17 face justice, US Secretary of State Mike Pompeo says.
"We call upon Russia to... ensure that any indicted individuals currently in Russia face justice," Pompeo says in a statement.
— AFP
June 7, 2019
The Kremlin says Russia will not change its behavior to improve ties with London after a spokeswoman for British Prime Minister Theresa May urged Russia to do so.
"No, we won't change (behavior) because the only thing Russia wants is beneficial relations that are based on each others' interests," Kremlin spokesman Dmitry Peskov says, Interfax news agency reports.
Get the latest news on Russia's foreign policies that affect the world.