Philippines-United States ties: 2022 developments
June 6, 2022 | 9:35am
Location:
WASHINGTON, MANILA
+ Follow Story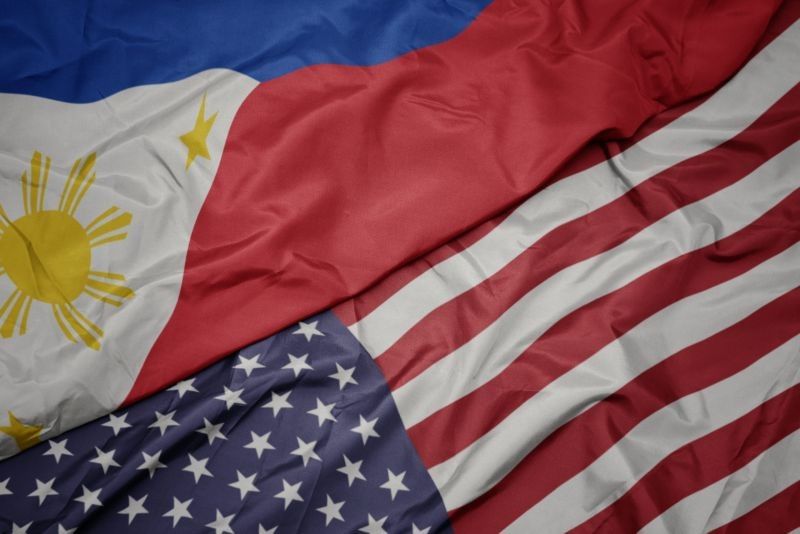 June 6, 2022
US Deputy Secretary of State Wendy Sherman will travel to the Philippines as part of her trip to the region from June 5 to 14.
Sherman will meet with President-elect Ferdinand Marcos Jr. to discuss ways to deepen bilateral relations between the Philippines and the United States, the US state department says.
May 23, 2022
The US Centers for Disease Control and Prevention opens a new country office in manila as part of its commitment to strengthen and expand its cooperation with the Department of Health.
Dr. Romel Lacson will serve as CDC's first Country Director for the Philippines.
"In this new era, partnership is more essential than ever. We must be willing to take on challenges together and create opportunities together. This is why the launch of this office and our work together is so important," Lacson says.
May 16, 2022
The US Defense Threat Reduction Agency has concluded its training with the Bureau of Fire Protection on May 13, the US Embassy says Monday.
The two-week training course, which involved more than 100 participants from the Philippines, focused on countering weapons of mass destruction.
"The CWMD Operations course enabled the students to analyze an incident, plan the initial response, and implement defensive actions to include: the selection and use of personal protective equipment, air monitoring and sampling, technical and mass decontamination, victim rescue and recovery, defensive product control, evidence preservation, and illicit laboratory and improvised device awareness," the US Embassy says in a press release.
May 12, 2022
US President Joe Biden has spoken to presumptive president Bongbong Marcos to congratulate him.
"President Biden underscored that he looks forward to working with the President-elect to continue strengthening the U.S.-Philippine Alliance, while expanding bilateral cooperation on a wide range of issues, including the fight against COVID-19, addressing the climate crisis, promoting broad-based economic growth, and respect for human rights," the White House says.
May 12, 2022
Congratulating presumptive president Bongbong Marcos, the United States says it is looking forward to working with the new chief executive to strengthen the alliance between the two countries.
US State Secretary Antony Blinken says Washington will continue to work closely with Manila to "promote respect for human rights and to advance a free and open, connected, prosperous, secure, and resilient Indo-Pacific region."
"We commend the millions of Filipino voters who cast their ballots in this election, and we look forward to the official conclusion of the electoral process for the many offices in the national elections," Blinken says.
May 6, 2022
The US Coast Guard, with the Japan Coast Guard, has concluded its vessel boarding operations training with the Philippine Coast Guard to enhance its maritime law enforcement capability.
The training was conducted in Manila Port Area from April 4 to 20, focusing on instructor training for PCG personnel who will lead future courses, the US Embassy says.
"Our Coast Guards' role in enforcing the rule of law is critical to our countries' security. I anticipate future cooperation in operations and capacity building with the PCG and USCG," JCG Capt. Makoto Tamura says.
April 19, 2022
The United States government provides an additional P17.5 million ($350,000) for Typhoon Odette relief, bringing Washington's overall aid to nearly P1.1 billion ($21.54 million).
Through USAID, the additional assistance will provide support to local organizations in assessing the extent of damage to ecosystems and wildlife habitats, enhancing their resilience and recovery, and provide assistance to farmers, fisherfolk, and indigenous peoples whose livelihoods were destroyed by the typhoon, the US Embassy says.
"We will continue to support the Philippines as it recovers from the massive damage to infrastructure, livelihoods, and ecosystems from Typhoon Odette," USAID Philippines Mission Director Ryan Washburn says.
April 13, 2022
US Assistant Secretary of State for Consular Affairs Rena Bitter will travel from April 12 to 22 to Tokyo, Jakarta, Singapore, Manila and Los Angeles.
"She will also meet with host government officials to discuss topics of mutual interest and underscore bilateral cooperation on a wide range of consular issues," the US state department says.
April 6, 2022
US Peace Corps volunteers have returned to the Philippines to virtually support Filipino host organizations with priority projects as part of its Virtual Service Program.
The American volunteers who will provide virtual technical assistance to the local government of Ivisan in Capiz, Bataan Peninsula State University, and the Philippine Science High School in the next six months, the US Embassy says.
"The US Peace Corps is pleased to support partners in meeting their priority technical assistance needs here in the Philippines, and we plan to continue this unique, highly demanded program even after the pandemic is fully behind us and we have volunteers here in person early next year," says US Peace Corps Philippines Country Director Jenner Edelman.
March 11, 2022
United States Agency for International Development (USAID) Philippines Mission Director Ryan Washburn visits Marawi City, Iligan, and Cagayan de Oro to highlight their projects focusing on women and youth empowerment.
Washburn's visit in Mindanao comes in the observance of International Women's Day and the Philippines' National Women's Month.
"In our work in the Philippines and across the world, one of the paramount ways we achieve development is by advancing the rights and expanding opportunities of women and girls," Washburn says.
March 11, 2022
The United States launches a new P750-million project in the Philippines to address climate vulnerability in the country's cities.
The five-year Climate Resilient Cities project will help Philippine cities adapt to, mitigate, and endure the impacts of climate change by increasing their access to climate financing and tools to build resilience, the US Embassy says.
"We believe that responding to the climate crisis is a shared mission between the U.S. and Philippine governments. We look forward to our collaboration with key stakeholders to ensure that resilience is built into the fabric of cities in the Philippines," US Embassy in the Philippines Chargé d'Affaires ad interim Heather Variava says.
January 10, 2022
The United States, through the COVID-19 Vaccines Global Access (COVAX) facility, donated a fresh batch of 2.7 million doses of the Pfizer-BioNTech COVID-19 vaccine to the Philippines, the embassy in Manila reports in a news release.
The latest delivery is an addition to more than 65 million vaccine doses the COVAX facility has provided to the Philippines, 25 million of which Americans provided.

"Thanks to recent deliveries, the COVAX facility and the United States have exceeded our goal of providing enough doses to vaccinate one-in-five Filipinos," U.S. Embassy in the Philippines Chargé d'Affaires ad interim Heather Variava says.
"We will continue to provide more safe and effective life-saving vaccines to our Filipino friends, partners, and allies as we work to end the COVID-19 pandemic together," Variava adds.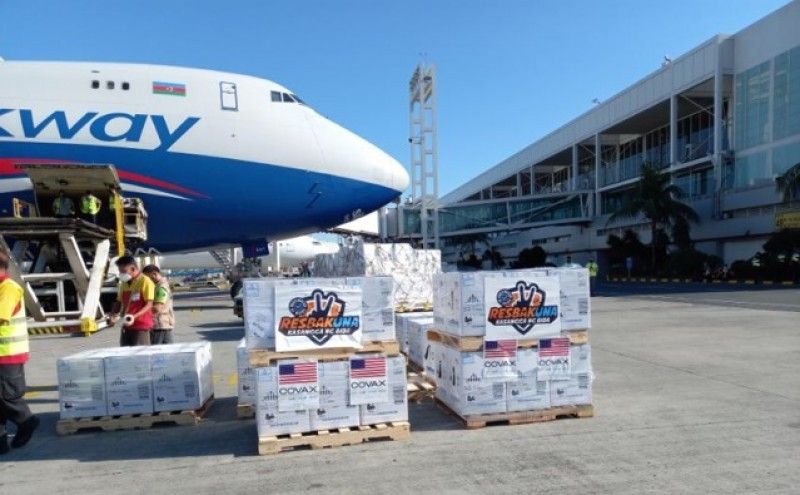 A thread of notable updates on the Philippines' bilateral relations with the United States. — Main image from FPRI