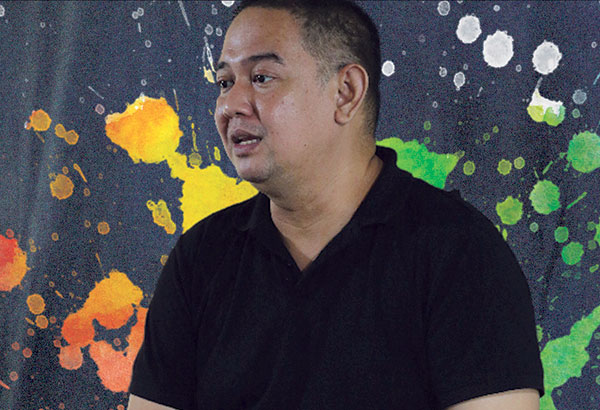 TLF Share executive director Tacing Marasigan believes that an 'enabling environment' makes LGBTs accepted. Without an anti-discrimination law, acceptance will just be a dream. Photo by Jesse Bustos
MANILA, Philippines - Some battles are easily won, while some take a long time before they come to fruition.
Take the Reproductive Health Law, for instance. Advocates, legislators, lobbyists, and concerned groups fought for its passage for 13 long years, toiling through countless hurdles. It took three Congresses, endless debates, and numerous mass actions before it was finally signed into law. Still, the struggle didn't end there.
The Supreme Court issued a TRO (temporary restraining order) on some of its salient provisions. Luckily, those who have supported the measure never really lost their fire in fighting for what is right.
Today, the LGBT community encounters the same plight. For the past 18 years, lesbians, gays, bisexuals, and transgender men and women have been fighting for equality – the basic human right that they are deprived of on the basis of their sexual orientation and gender identity.
It had already been a long and hard fight, but the battle remains far from over.
Tacing Marasigan, executive director of The Library Foundation (TLF) Share, said creating an enabling environment is a necessary step in recognizing the existence of the LGBT community in the country.
"The first thing that we have to do is to create a legal framework that would address discrimination and stigma against the LGBT people. That's one thing that's really missing. If we don't have an enabling environment, a legal framework, the LGBT community will forever be discriminated, will always be considered part of the shadow that is invisible to the population," he said.
In the Senate, Sen. Risa Hontiveros sponsored the Anti-Discrimination Bill, which is now in the period of interpellation. Dinagat Islands Rep. Kaka Bag-ao sponsored the counterpart bill in the House of Representatives. Both are staunch advocates of gender equality.
Social media has advanced the advocacy to the mainstream, allowing more people to understand what the cause is all about.
"[Because of social media], a lot of young LGBTs are getting involved compared to 10 or 15 years ago," Marasigan explained.
Quizzed about how he sees the country's LGBT community in the next years, he is hopeful that members of the "rainbow society" will be more accepted.
"Let's be honest: The LGBT is here to stay. Hindi kami pwedeng itago, hindi kami pwedeng isantabi," he said.
The battle for equality may still be a long shot, but members of the LGBT community like Marasigan are optimistic that one day, everyone will be equal – regardless of gender. That day, hopefully, will come soon enough. And members of the LGBT community will surely be fighting proud.