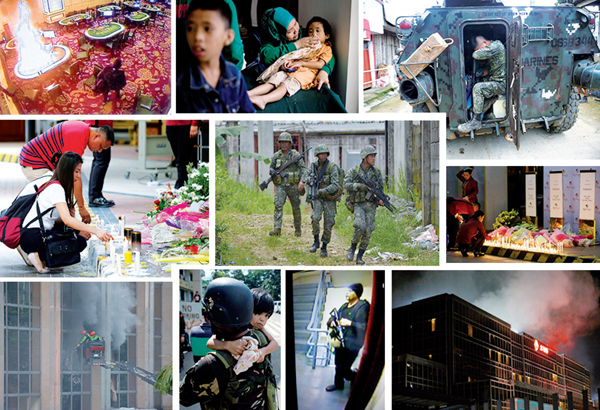 MANILA, Philippines - Recent events across the globe have brought fear, enough to make one think that the world is hopeless, or that humanity has already fallen apart. All these terrors – from the Manchester bombing to the Marawi clash, and even the Resorts World Manila rampage – have given us reasons to not believe the people we meet on the streets. It has brought us a certain phobia from going out and simply enjoying the world.
This is the world we live in now; the reality we face. It is sad and agonizing to see how people must live in paranoia these days because the streets seem unsafe. No matter how one takes extra precautions, there will always be unexpected events – those that bring darkness and despair.
What has happened to humanity? Why does it seem like the light always shies away, allowing darkness to prevail, especially when we need uplifting the most? Even positive stories don't seem to work now, because such truths always get the bigger part of the picture.
Why are we consumed by hate and divisiveness and violence, when we can solve issues with love, unity and diplomacy?
Why has peace become elusive, like something that can never be achieved in this day and age? Peace cannot be attained with continuous gun firing or the excessive use of arms. It is achieved by understanding differences and learning to accept them. That is the essence of diversity, after all.
The truth is, there is a light in all of these, and it is not shying away. Rather, we choose the easy way because it is convenient, and all this points us to one lesson: that not all that is convenient is the best way out. In reality, achieving peace is a long process and it can't be accomplished overnight.
While many of us whine and complain on social media, what we can really do is to hope that the two parties – the government and rebel forces – get together in one room, lay down their cards on the table to discuss what needs to be discussed, and create a nation where safety is not reduced to being a mere ideal.
The search for light need not be harsh. It can be quiet but certain. The fight for peace demands diplomacy, not a bloodbath.