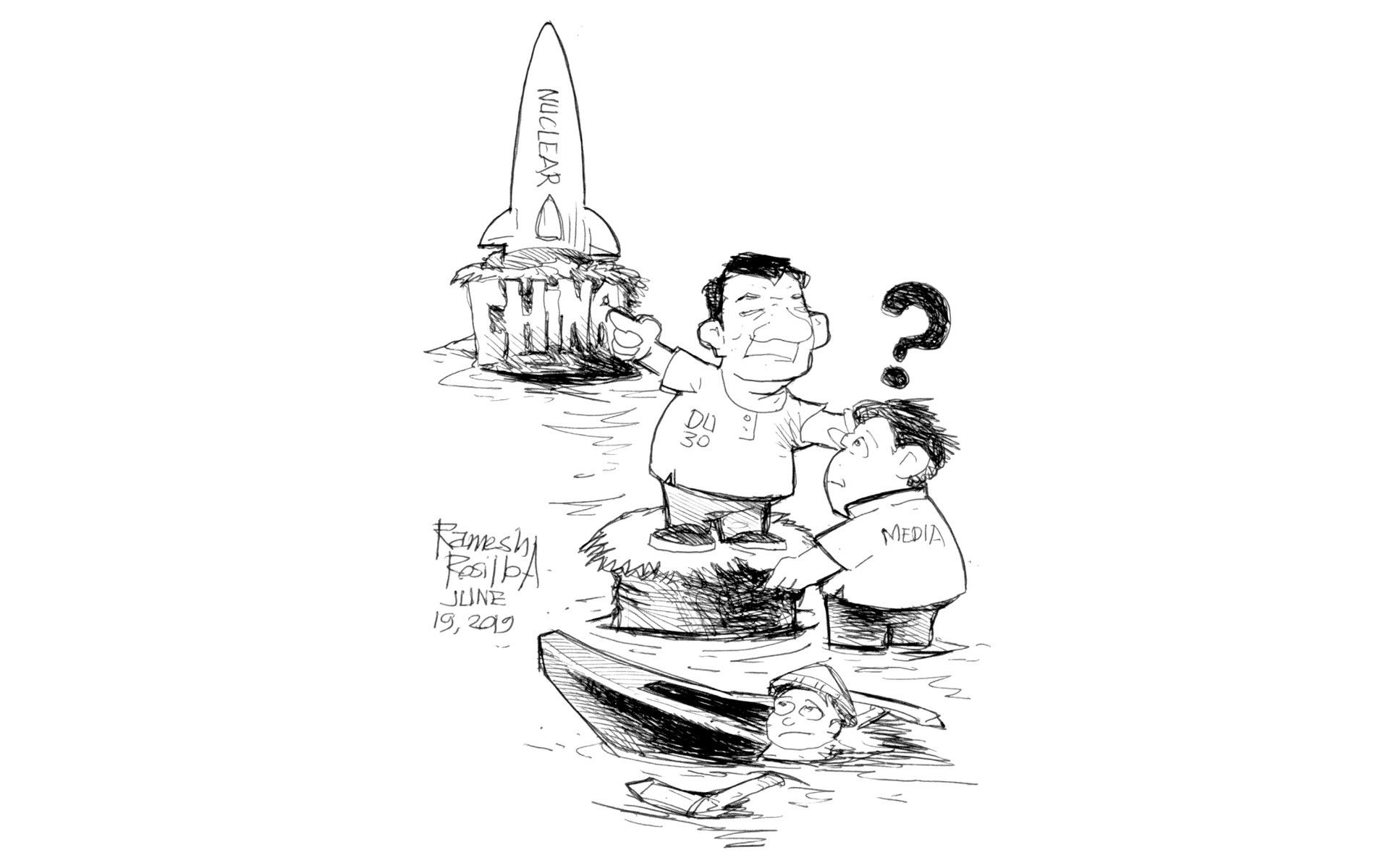 EDITORYAL - Political will
(Banat) - June 20, 2019 - 12:00am
Way "maayong laki" nga opisyal sa gobiyerno kun ang katawhan mga gahi og ulo. Kaning plano ni outgoing Cebu First District ug karon incoming Talisay City mayor Samsam Gullas bahin sa baha sa Barangay Bulacao ug sa kinatibuk-an sa dakbayan, dili makab-ot kun way kooperasyon.
Niadtong nakalabay nga semana, mibaha sa maong barangay ug mga silingang barangay dihang nibunok ang uwan apan walay kagawasan ang tubig padung sa dagat. Nasuta nga ang hinungdan, wala mahuman sa Department of Public Works and Highways (DPWH) 2nd Engineering District ang awasanan sa baha tungod sa mga nagpaugat nga informal settlers nga nakaali sa proyekto.
Maayo ang baruganan ni Gullas nga dili niya isakripisyo ang kinabag-an para lamang sa pipila. Nagpasabot kini nga laruton ang ilang mga panimalay aron mahuman na ang proyekto kontra sa baha.
Apan dili kini sala sa siyudad, daan nang nasayod kining mga namuyo diha nga dili ila ang dapit ug dili usab luwas alang kanila nga puy-an.
Gawas sa maong mga informal settlers, ang mismong mga Talisaynon gihangyo ni Gullas nga kinahanglang hunongon na ang pagpataka og labay og mga basura ilabi na ang mga plastic nga mobara sa mga kanal.
Dili magsilbi ang mga cleanup drives kun ang katawhan dili modisiplina sa ilang kaugalingon.
Mao kini ang kamatuoran, ang tawo motuman ug morespetar lamang sa otoridad kun sila lupigon pinaagi sa pakusog ug mapahamtangan og bug-at nga silot.
Ang political will usa sa mga labing lig-on nga hiyas nga naa unta sa mga mayor sama ni Gullas. Kay pinaagi niini mapasanong niya ang katawhan ug mapatuman ang iyang gustong mahitabo pagdumala sa siyudad nga sa iyang tan-aw maoy makaayo sa kinabag-an.
Maayo sab nga rebisahon sa Konseho ang kasamtangan nilang mga ordinansa bahin sa basura. Kun gikinahanglang gahinan og dugang pundo alang sa kampanya ug padak-an ang multa angay nila kining buhaton.