Fundraising events aim to help grassroots talents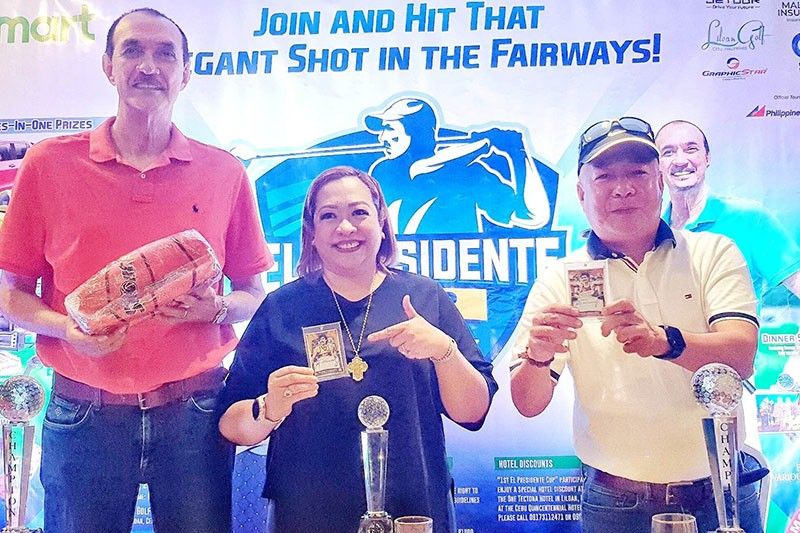 After establishing his own foundation, former Philippine Sports Commissioner Ramon Fernandez is organizing different fundraising events for the benefit of grassroots talents in sports starting off with the 1st El Presidente Golf Cup at the newly-opened Liloan Golf and Leisure Estates on June 11.
One of the country's greatest athletes, Fernandez may be a basketball player who also loves tennis. But golf is something that preps him up before a game, he told members of the local press and vloggers at the Cebu Quincentennial Hotel yesterday.
Fernandez was also able to establish new friends and connections outside the hard court in golf while also establishing a new bond with other groups and individuals who are willing to help in his upcoming event.
Fernandez emphasized that the event would be for the benefit of the country's athletes who do not have enough exposure.
The funds raised by the Ramon S. Fernandez Sports and Youth Development Foundation (RSFSYD Foundation) will be utilized for sporting events that would showcase athletes' potential for them to have a chance to represent the country in international arenas.
The RSFSYD Foundation is a non-stock, non-profit organization established to cement the legacy of its founder.
These sporting events are mostly those that were also featured in the Visayas Open, which Fernandez established while he was still with the PSC.
"I strongly feel that there are a lot of talents in our kids, in our youth that is still to be identified and developed. And sadly, as everyone knows, kulang man gyud ang program sa Philippine Sports in as far as real and honest to goodness sports development programs," said Fernandez.
For the golfers though, aside from being able to help Fernandez's foundation, June 11 is promised to be a day of fun and entertainment.
Golfers will be playing under a modified Stableford format, said Fernandez, to hasten the game under a challenging narrow but scenic golf course.
With only a registration fee of P5,000, they get more than their entry fee.
Registration fee is inclusive of green fee caddy fee and golf cart.
Exciting prizes await the winners of the event for beginners and amateurs.
Holes-in-one prizes include P100,000 cash, an Italian-brand motorcycle Aprilia, a brand new Jetour Dashing, a brand new Honda Brio, and a brand new Toyota Hilux Conquest.
Participants can automatically join the raffle draw with big raffle prizes such as a brand-new Vespa motorcycle, various appliances, premium golf items, a shotgun from Jethro International, gift certificates from high-end resorts all over the Philippines, golf playing certificates in prime golf courses, top clothing brands gift certificates and more.
Former Side A and Artstart fames Pido Lalimarmo and Gina Respall, along with Cebu's popular Southside Band, will provide entertainment during the Awards Night on the same day.
Most of the early birds are from out-of-town, said Fernandez, who hopes for Cebuano golfers to support the event.
Fernandez's former teammates in the PBA and former Cebu Gems coach Tonichi Yturri and Jojo Lastimosa have also signified to join the event.