Cops monitoring crowds at malls
November 2, 2021 | 12:00am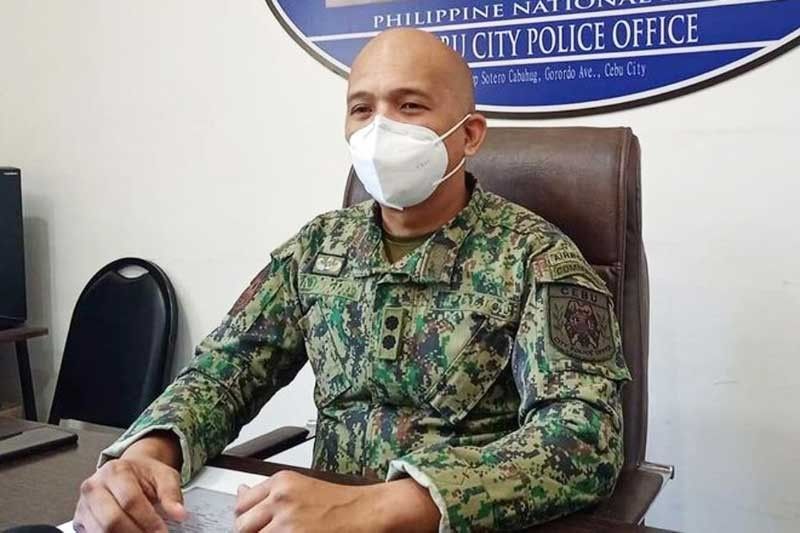 CEBU, Philippines — Instead of being deployed at the cemeteries, police personnel in Cebu City will be redirected to the malls.
Police Lt. Colonel Wilbert Parilla, deputy director for operations at Cebu City Police Office, said this is in response to the request of the Emergency Operations Center in anticipation of the influx of people in malls due to the closure of cemeteries up to November 2.
The deployment of cops and force multipliers dubbed as Task Force Kasaligan began yesterday, Monday.
"Ato nang gi-direct kay sa ato sad nga naobserbahan nga bisan tuod sirado atong nga sam-ang pero daghan na nuon ang nanuroy," said Parilla.
"Unya sa atoa sa Cebu City, wala pa man nag-open atong mga tourist destinations, mostly naa ra sa mga malls," he added. (We have redirected our deployment from the cemeteries to the malls since it has been observed that many are going to these places. Here in Cebu City, we have not opened our tourist destinations, so most people would go to the malls instead.)
Parilla, however, said mall administrators have been advised to take the initiative in implementing the minimum health protocols in their respective areas.
To properly monitor compliance with these guidelines, Parilla said police will follow the directive of PNP chief Guillermo Eleazar to deploy more cops in these business establishments.
"I-direct nato atong nga chief (of police) kung diin naay malls sa ilang mga AOR (area of responsibility) nga ang mga malls ilang i-check kung wala ba sad nag-overcrowd," he said.
Aside from the implementation of minimum health standards, Parilla said cops are also directed to thoroughly check if those allowed to dine in are, in fact, fully vaccinated.
As to the observation that minors have seen roaming around inside malls without wearing facemasks, Parilla said they will be maximizing their police personnel to ensure that this concern will be addressed.
"Tanang personnel nato karon, ato ning i-maximize considering nga heightened alert man sad ta as directed by our chief PNP, so atong i-maximize atong tabang resources especially deployment," said Parilla. —JMD (FREEMAN)