Only minor issues in Cebu City: VCM testing, sealing smooth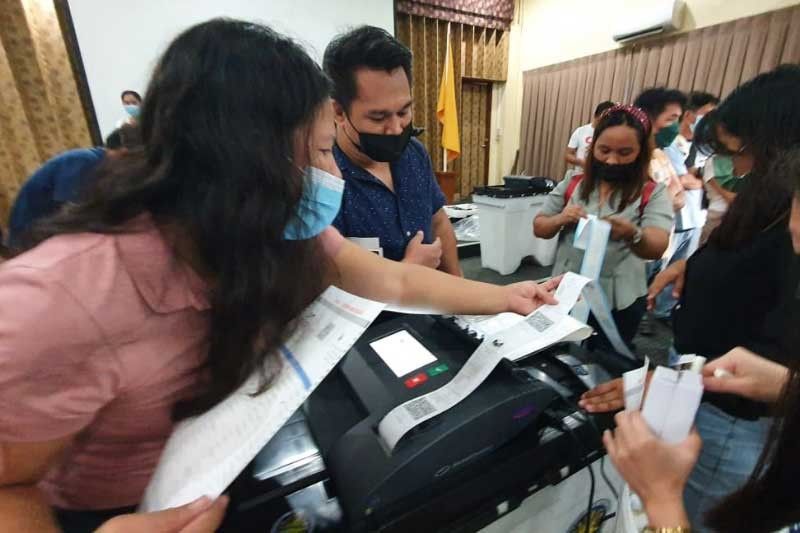 CEBU, Philippines — Only minor problems were encountered during the final testing and sealing of vote counting machines (VCMs) in Cebu City yesterday.
Cebu City South District acting election officer Marilou Paredes, however, said that these issues were immediately addressed.
Other than that, the proceedings went smoothly.
"So far, okay naman ang results. Although, naay mga minor problems… Naay presinto nga nakulangan og digital signature kay duha ra man. Ang usa wala pa na-upload, mao ray reklamo sa mga teachers so far," Paredes said.
More than 900 VCMs have been deployed to more than 900 clustered precincts in the city come election day.
South District got 520 VCMs while North District got 444. The figures are based on the number of clustered precincts in each of the districts.
Paredes said the VCMs were deployed to the different clustered precincts in the city as early as 3 a.m. yesterday.
The VCMs will remain in the respective precincts until Monday, May 9, or the election day.
"I-secure ang place and then naay mga watchers," said Paredes.
Paredes also said that the city received extra VCMS as contingency machines, but she added that technical glitches are expected to be addressed quickly since the regional technical and repair hub is just based in Cebu City.
Lawyer Dennis Ausan, Commission on Elections-Central Visayas (Comelec-7) director, earlier said the Comelec has established a regional technical and repair hub here that will take care of VCMs that may malfunction during the testing.
Comelec has also put in place technical hubs in Cebu, Bohol, Negros Oriental, and Siquijor that will repair defective secure digital (SD) cards, he added.
Aside from the designated political party watchers and poll workers, foreign observers from the European Union, particularly in Spain, were also present during the final testing and sealing of the VCMs.
The observers were election experts, legal officers, and the media. – JMD (FREEMAN)