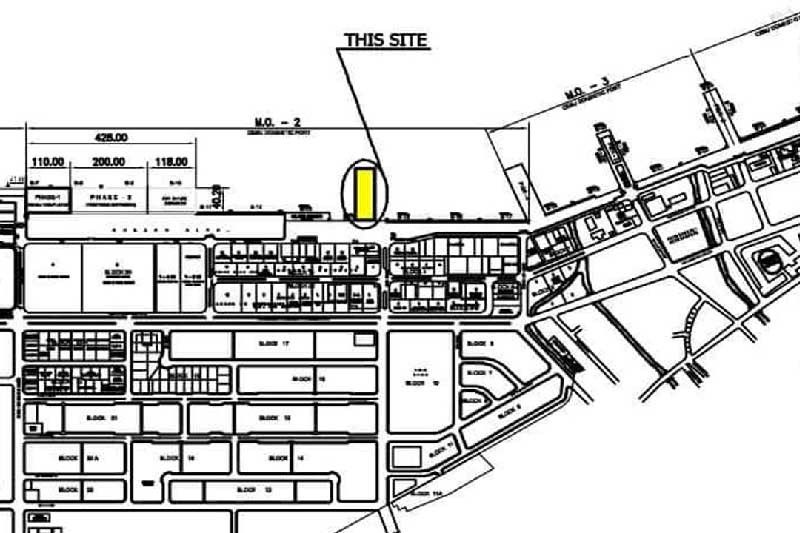 P500 million Pier 5 construction set for March
CEBU, Philippines — The construction of the P500 million worth Pier 5 in Cebu Baseport will begin next month after the Cebu Port Authority has successfully completed the procurement activities and approval from the Cebu Port Commission last week during its regular board meeting.
CPA general manager Leonilo Miole said that the project funded through the CPA corporate budget is expected to be completed in May 2022.
CPA shall proceed with the issuance of Notice of Award, Notice to Proceed and the signing of contract to immediately start with the groundworks and construction before end of March 2021.
Miole said that the construction of the said pier is one of the major port infrastructure projects of CPA which aims to help decongest the Cebu Baseport by providing additional berthing space and cargo area.
The project is a 155-meter length by 50-meter wide reinforced concrete pier with the same concrete deck elevation, mooring facilities and back-up area coverage as Pier 4.
CPA said it can provide approximately 7,750 square meter additional cargo back-up area and 360 linear meters of berthing space.
"With a projected draft of 8.5 to 11 meters, this project is also aimed to accommodate the projected increase of domestic cargo and vessel traffic in Cebu," it said.
The CPA has conducted two biddings after all the four eligible bidders were disqualified in the first bidding for failure to comply with the equipment requirements of the project.
Earlier, the CPA also announced that the civil works of the P9.9 billion worth New Cebu International Container Port Project (NCICPP) in Tayud, Consolacion is already underway.
The groundwork for NCICPP is expected to start in August of 2021. It is set to be completed on May 28, 2024. — GMR (FREEMAN)