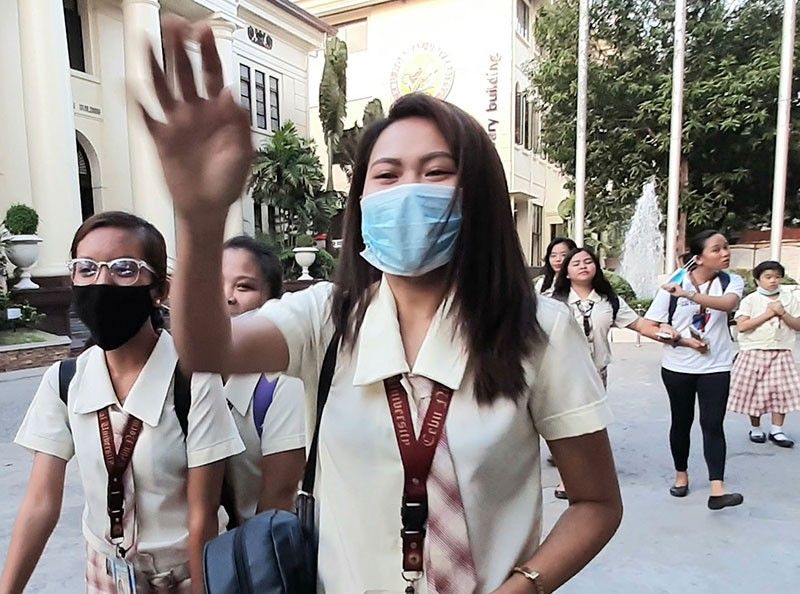 Students of Cebu Normal University walk out of their campus following their classes. The Cebu City government said CNU should pay for the locational clearance for the construction of its new building.
Aldo Nelbert Banaynal
CEBU, Philippines — The Cebu City government, thru the City Legal Office, has recommended that a state university should not be exempted from payment of locational clearance for the construction of its new building.
City Legal Officer (CLO) Rey Gealon said that Cebu Normal University (CNU), through a private construction company, EG & I Construction, should pay for the locational clearance, building and other ancillary permits for the construction of the Academic Center for Arts and Sciences (ACAS) Building in their main campus in Osmeña Boulevard.
"While it is a state university, it is not a 'public building' in a strict legal context to be exempted from payment as only students, staff and faculty can access the building," said Gealon.
Engr. Joel Reston of the City Planning and Development Office (CPDO) has earlier asked for a legal opinion from CLO regarding the exemption of CNU from paying the locational clearance.
Gealon explained that a building permit fee is a regulatory imposition wherein the building official shall see to it that the applicant satisfies and conforms to approve standard requirements on zoning and land use, lines and grades, structural design, sanitary and sewerage, environmental health, electrical and mechanical safety as well as with other rules and regulations implementing the National Building Code.
He added that ancillary permits, such as electrical permit, sanitary permit and zoning clearance, must also be secured and the corresponding fees paid before a building permit is issued.
According to Section 209 of the National Building Code, only public buildings and traditional indigenous family dwelling are exempt from payment of building permit fees.
Gealon said that the planned ACAS building could not be considered a public building as it is not totally accessible to the public at large but only to a limited few.
He said that it can only be accessible by someone who was able to pay tuition fees and enrol as a student of CNU.
"This alienates from the meaning of a public building, which is any type of building that is accessible to the public and is funded from public sources," said Gealon. — GAN (FREEMAN)