Cebu: The present and future of tourism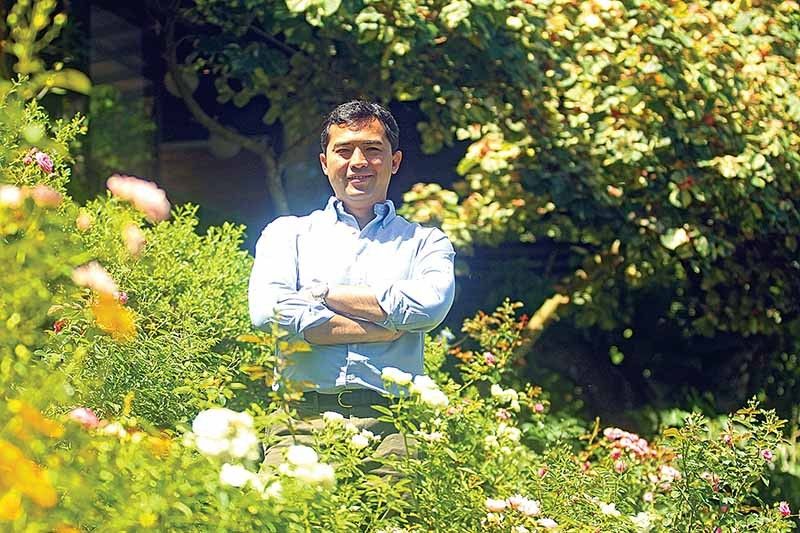 CEBU, Philippines — Cebu is the present. Cebu is the future of tourism.
These are the brave words of Shahlimar Hofer Tamano, the head of the Department of Tourism in Central Visayas who, in his year-long travels across the region and across Cebu Province, believes that despite having carved a name in the global tourism map, Cebu has tapped but 10 percent of its tourism potential.
Tamano assumed as regional director in 2018.
"I personally think that Cebu is running on 10 percent of its potential as far as the industry is concerned," he tells The Freeman.
DOT-7 is partner with The Freeman Travel Cebu, a special page in the paper that will showcase the travel destinations of every town and city in the island. The project is one of the highlights of The Freeman's 100th anniversary celebration.
What more can Cebu do? The answer, it seems, lie in the mountains and the seas.
Tamano says his travels led him to still unexplored destinations in the province's upland areas where gardens, farms, campsites, and hike and bike trails, among others, can reenergize the body and spirit.
From a tourism standpoint, the mountains that span practically the whole island are among Cebu's best-kept assets.
The promise that's in the mountains is one of the reasons why DOT is relentless in its sustainability efforts, making sure that environmental protection mechanisms are in place, as mandated by no less than President Rodrigo Duterte and DOT Secretary Bernadette Romulo-Puyat.
"For mountains to be sustainable, we need to protect the trees… environmental experts should be consulted," Tamano says.
Romulo-Puyat, he says, has one rule of thumb when it comes to preservation: Follow the law.
One of the reasons why Tamano travels frequently across the region – on top of engaging with tourism stakeholders – is to check whether these stakeholders follow environmental laws and other relevant laws up to the hilt.
Down from the mountains, Tamano believes investments must also be poured into developing local sea transport that can ease the commute of both local and foreign tourists.
"Tourism is affected by the traffic. In the same way, tourism affects the traffic," he says.
For more convenient travels, tourists who enter Cebu through the local and international airport in Mactan can avoid the traffic in the streets by heading to their destinations in the mainland via water taxis or buses.
GMR-Megawide Cebu Airport Corporation, the company that runs the Mactan Cebu International Airport, is only awaiting investors as it is reportedly interested in shuttling passengers straight from the airport.
"If we have water buses, we can skip the bridges… We are an island, we are surrounded by water. I think it should be seriously considered," Tamano says.
Tamano also believes that Cebu can capitalize further on its human resource, particularly in its expertise in teaching English as a Second Language (ESL).
For many years now, Cebu has been home to students from neighboring Asian countries like Korea, Japan, and Taiwan who wish to learn English. It is an ideal destination because of the presence of an international airport that offers direct flights to these countries and to other foreign destinations like Malaysia, Singapore, Hongkong, China, and Macau.
The Technical Education and Skills Development Authority (TESDA) has reportedly licensed 100 schools but growth is necessary to achieve better quality.
If Cebu continuously upgrades academic standards and puts better regulations in place, it will continue to attract more students, Tamano says.
"Cebu is now an alma mater… if destination is an alma mater, that would be very close to the hearts of the visitors. You put the level of experience to a different level," he says.
Stepping up
Efforts are also in full swing for a pioneering project that would professionalize island tours in Cebu and the rest of the region.
Tamano shares that DOT-7, together with Marina 7 and the Philippine Coast Guard, are set to roll out a maritime brochure in the next few months.
A first in the country, the brochure will contain crucial information tourists need in exploring islands in Region 7: Information about the island destinations and details of the itinerary, even the food that would be served.
Under the brochure project, pump boats used in island hopping will be licensed by Marina-7 and the Coast Guard, and accredited by DOT-7.
Tamano says that under the Tourism Act of 2009, all tourist transports must be accredited by the department. With almost 1,000 pump boats catering to island tours, regulation is crucial, he says.
Accreditation would mean Marina and the Coast Guard can monitor the boats when they leave port, as well as their compliance of maritime rules and standards like the number of people allowed to go on board.
It would also mean boat personnel would be made to undergo training and will be required to be in uniform and wear proper identification. Adherence to environmental laws by pump boat owners and/or operators will also be monitored.
In June, the Coast Guard started licensing pump boats in Moalboal town and in Lapu-Lapu City.
There will be several versions of the brochure, Tamano says, but the first one will focus on the islands between Mactan and Bohol where tourists go during island hopping trips. Another version will focus on Panglao Island and other islets in Bohol while another brochure will focus on Negros destinations, including Dumaguete City, the Municipality of Manjuyod, and Tañon Strait, the strip of water between Negros and Cebu islands famous for dolphin watching.
Yet another brochure will focus on Apo Island and Siquijor. A marine reserve, Apo Island is a diver's paradise while Siquijor, referred to by many as the island of fire, is famous for its white sand beaches.
"If you have something in your hands, whether an online or offline brochure, it will change the experience," Tamano says.
Master plan
And efforts don't end there.
Tamano says DOT-7 has had at least three meetings with the National Economic and Development Authority for the creation of a tourism master plan for Central Visayas.
If goals are achieved, the master plan will be the first on a regional level in the area of tourism.
Tamano says the master plan will tackle, among others, infrastructure, power, investment opportunities, sustainability and environmental protection, transportation, an area's carrying capacity, easement rules, and even laws that need to be crafted to sustain leadership.
"How many bridges do we need? What is the carrying capacity? When will we stop building hotels in this island? Can we build resorts in this island? What laws need to be enacted to protect the islands and the industry?" Tamano says on the questions the master plan will endeavor to answer.
Once crafted, the master plan will be bid out to experts, but Tamano says the real challenge will come during implementation and this is where support from public officials will be crucial, especially that the budget to implement the master plan will have to come from government.
Engagement
With local governance turning a fresh leaf, DOT-7 hopes to bring the newly elected officials into the conversation.
Tamano says what local governments can do to help boost Cebu tourism further is engage with potential visitors abroad.
With the help of DOT, local government officials can do missions in other countries to promote their tourism destinations and even forge sister city ties.
"Remember, we are neighbors to the richest people on earth. That's our advantage… Geography is in favor of Cebu," Tamano says.
He says DOT can facilitate international visits by helping LGUs come up with presentations and in coordinate with the target areas and audiences overseas.
Safe and sound
Back home, Tamano says tourists can be assured that Cebu and the rest of Central Visayas remain safe.
In fact, he says, DOT-7 has organized the most number of security and safety seminars and trainings facilitated by security experts from overseas, the most recent of which were attended by almost 400 representatives from hotels and resorts.
More training sessions will be put together, he says, as more stakeholders yearn for more efficient ways to provide security to their clients.
In June 2019, DOT-7 and the British Embassy in the Philippines had initial talks for a program in tourism security and safety in the region with special focus on Cebu and Bohol.
British Ambassador Daniel Pruce tells The Freeman that Cebu and the rest of Central Visayas and the United Kingdom share common interests in safety and security, thus, these areas must be given utmost attention.
Last year alone, about 45,000 British nationals visited Cebu and this number is expected to rise, he says.
Based on DOT-7 data, at least 2,770,781 local tourists and 2,805,115 foreign tourists visited Cebu in 2018.
Of the 2,770,781 local toursts, 59 percent visited Cebu City, four percent visited Mandaue City, 14 percent visited Lapu-Lapu City, and 23 percent went to other parts of Cebu Province.
Meanwhile, of the 2,805,115 foreign tourists, 32 percent visited Cebu City, 48 percent stayed in Lapu-Lapu City, three percent visited Mandaue City, and 17 percent explored other areas in Cebu Province.
As Cebu continues to boast of its homegrown offerings, Tamano believes that with the right push and support, it can gain more momentum and capture hearts even more, like the way it captured his.
"My most memorable and beautiful travels were the travels within Cebu," he says.
Fast

Facts
Shahlimar Hofer Tamano
Regional Director
Department of Tourism-7
• Army Reserve officer with a rank of Major in the Philippine Army of the Armed Forces of the Philippines
• Member (blackbelt), Philippine Judo Association; Competed in the Hong Kong International Judo Tournaments in 2012, 2013, and 2014
• Bagged a Bronze Medal in Judo in the 2014 Philippine National Games
• Paul Harris Fellow of the Rotary International
• Former member of the board of the Rotary Club of Makati and representative to the Makati City Council for the Protection of Children
• As DOT regional director, works with local government units and regional offices of other national government agencies and stakeholders in implementing DOT policies and programs
• Puts emphasis on ensuring safety and security of tourists in the region by working closely with law enforcement agencies
• Focuses in growing tourist market for Central Visayas and in diversifying the tourism products and ease of movement within the provinces and the region
• Heads DOT's Legislative Liaison Unit in Manila. This office initiates and maintains regular coordination with both the Senate of the Philippines and the House of Representatives for the enactment of policy reforms and development programs including the appropriations of fund for the Department's projects and activities.