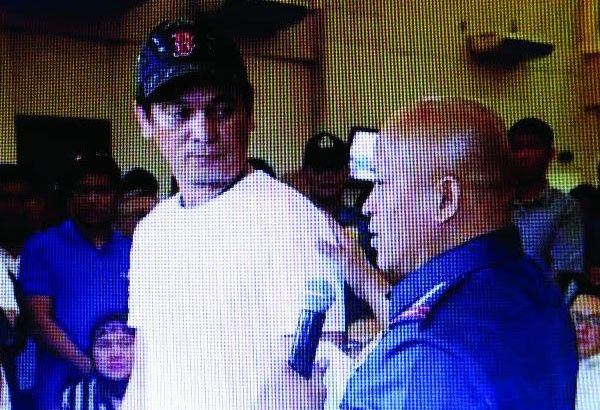 Sabalones kin asked to confirm he's dead
CEBU, Philippines — Police Regional Office (PRO)-7 director Brigadier General Debold Sinas is appealing to the family of self-confessed drug lord Franz Sabalones to come out and help the police authorities confirm that he was the man killed in Quezon City last week.
Sinas said they have already visited the relatives of Sabalones in San Fernando but nobody was around to help them. Even his live-in partner in Minglanilla was nowhere to be found.
Sinas said the police need the immediate family of Sabalones to confirm if the shooting victim in Quezon City was indeed the controversial drug personality from Cebu.
He also clarified that their presence in San Fernando the other day was not a police operation but a mere "visitation."
According to Sinas, they are looking for scientific means, either finger printing or DNA testing, to confirm the identity of the shooting victim. A man, whom the Quezon City Police District said was Sabalones, was shot dead Maundy Thursday by still unidentified assailant in Barangay South Triangle, Quezon City.
Police investigators found an identification card with the victim's picture on it but under a different name. A certain Joselito Cabilao, who claimed to be the victim's cousin, told the police that the man was Sabalones.
Meanwhile, Sinas said that the security guards detailed at the property of Sabalones in San Fernando were found to have no gun ban exemption from the Commission on Elections. He said the guards were arrested and will be charged for violation of the Comelec gun ban.
"Gi-checked pud sa atong FEU (Firearms and Explosives Units) ang security didto. There are two gates but lima ka security outposts. Accordingly, walay exemption, walay permit, mao gidala sila sa station file-an sila'g kaso for Comelec gun ban," he said.
Sabalones admitted his involvement in the illegal drug trade before PNP chief Ronald "Bato" Dela Rosa in 2016. — FPL (FREEMAN)