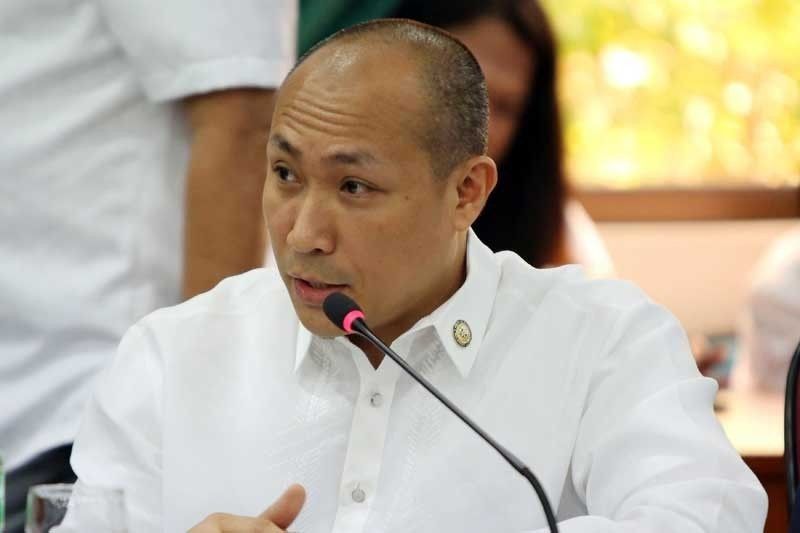 Magdalo Partylist Representative Gary Alejano is in Cebu City to attend an Akbayan congress at the Cebu Provincial Capitol on Monday and to visit his constituents and different chapters of Samahang Magdalo and get them updated on "what's happening in the country."
Boy Santos, File
Magdalo rep eyes Senate seat
CEBU, Philippines — Magdalo Partylist Representative Gary Alejano has announced his interest in running for senator in the 2019 midterm elections.
Alejano is in Cebu City to attend an Akbayan congress at the Cebu Provincial Capitol on Monday and to visit his constituents and different chapters of Samahang Magdalo and get them updated on "what's happening in the country."
He said his decision to run would depend on the nationwide consultation they are doing right now.
"Once the group finally decides, then I will abide by the decision of the group to run for senator this coming 2019," said Alejano during the 888 News Forum at Marco Polo Plaza yesterday.
Alejano said they are making sure that the interest of the group will come first.
"Sa akin, bilang miyembro dyan, hinahanda ko lang ang sarili ko kung ano man ang maging direction ng grupo," he said.
Alejano went to thank Senator Antonio Trillanes IV for trusting him as the chairman of Magdalo Para sa Pagbabago Movement.
No To Impeachement
Meanwhile, Alejano said he will "definitely vote No" on the articles of impeachment against Supreme Court Chief Justice Maria Lourdes Sereno.
Deputy Speaker and Cebu Third District Representative Gwendolyn Garcia earlier said the articles of impeachment will be a priority measure to be discussed in the House plenary when representatives resume session on May 15.
Alejano said it is very clear that the impeachment has the blessings of Malacañang, with whom most lawmakers shifted allegiance.
Garcia said that once there is objection to the measure, they will divide the house and one-third, or around 97 lawmakers, need to vote for Yes in order to transmit it to the Senate.
Garcia also added that once the Supreme Court will decide in favor of the quo warranto petition filed by Solicitor-General Jose Calida to remove Sereno, the impeachment will be moot and academic. —/JMD (FREEMAN)