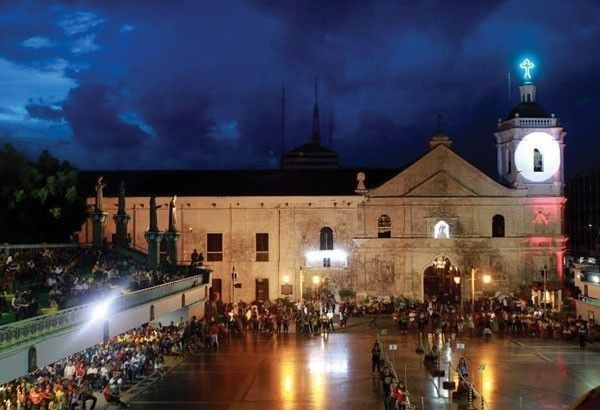 Churches heed ordinance on pay parking sans permit
(The Freeman) - April 12, 2018 - 12:00am
CEBU, Philippines — Several churches in Cebu City had stopped asking for parking fees after Mayor Tomas Osmeña signed into law the pay parking ordinance.
Among the churches that heeded to the new ordinance include the Redemptorists Church along Queen's Road and the St. Joseph the Patriarch Parish in Barangay Mabolo.
The Redemptorists Church has been called out earlier this year for having charged exorbitant parking fees, particularly during the Sinulog. Church leaders, however, said they no longer collect parking fees at this time.
The St. Joseph the Patriarch Parish had also stopped their pay parking facility and accepts donations for the church, instead.
Lito Rallos, the one in charge with the parking of the church, said they collect P20 for the parking fee before the ordinance was implemented.
The pay parking ordinance requires a separate business permit to business establishments and churches that charge customers or anyone parking fees.
Councilor David Tumulak, the proponent of the ordinance, said that this has been implemented because of the reports that some private and business establishments are charging parking fees.
Under the National Building Code, establishments are required by law to provide parking spaces for their customers and clients.
In a phone call interview, Tumulak said that business establishments shall get a separate permit for pay parking that includes churches too.
He advised business establishments to get their permits now.
"Ang akong ordinance about pay parking, once they collect money and they will issue a receipt, mokuha sila og business permit. Separate na siya sa ilang permit. Apil pud ang churches ana," he said.
Osmeña signed the ordinance last month. — Ivory Pauline Escarro, CNU COMM Intern/GAN (BANAT NEWS)