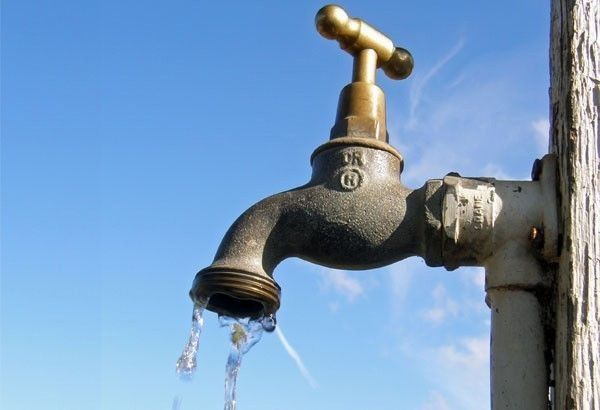 As a result, its consumers are now experiencing water shortage.
File
Water shortage due to nitrate in 8 MCWD wells
CEBU, Philippines — The Metropolitan Cebu Water District has shut down at least eight wells due to nitrate infiltration.
As a result, its consumers are now experiencing water shortage.
But MCWD spokesperson Charmaine Kara assured the public that MCWD's water supply remains safe because they are not distributing water from the contaminated wells.
The water district's supply is also closely monitored by its laboratory personnel.
MCWD's laboratory is among the 13 laboratories in Central Visayas accredited by the Department of Health.
Kara explained that nitrate in groundwater wells is from septic tanks that are not regularly desludged as well as from fertilizers in agricultural areas.
Nitrates are essential source of nitrogen for plants and are used as fertilizers to enrich the soil.
Commercial fertilizers can affect the aquifer by seeping through the ground during rains.
Human and animals waste can also contribute to nitrate infiltration.
Sadly, most septic tanks in Cebu are poorly constructed and bottomless and are not regularly desludged.
MCWD is now implementing two programs to solve nitrate infiltration of its water sources.
These are the septage management program and the denitrification program.
Since 2011, MCWD has been coordinating with the local government units within its service area urging officials to draft an ordinance to compel the residents to desludge their septic tank every five years and to comply with the septic tank standard.
MCWD is serving the cities of Mandaue, Cebu, Lapu-Lapu and Talisay as well as the towns of Cordova, Consolacion, Liloan, and Compostela.
On the other hand, denitrification means contaminated water is treated to remove the nitrate.
This program will be implemented this year on the eight wells that were shut down.
Kara said nitrate infiltration is not unique to MCWD saying other private suppliers have also experienced the same problem.
Because eight wells are not producing water for the water district, it is expected that the consumers will experience water shortage.
Kara explained that among the intervention MCWD is doing to address the scarcity of water is to get supply from other existing wells.
MCWD has more than 120 wells which are still operational. But consumers are sharing the available supply which means they will not be able to have water for 24 hours.
For Cebu City's part, Cebu City Environment and Natural Resources Office (CCENRO) head Nida Cabrera said the city is strictly enforcing City Ordinance 2398 or the Septage Management Program for the City of Cebu which aims to "protect the health of the people and the environment by controlling, managing, and regulating the storage, collection, transport, treatment, and disposal of septage or sludge from various sources."
It is stated in the ordinance that residents are mandated to desludge their toilets every three years.
It also mandates that septic tanks to be used must be watertight, multi chambered and accessible for desludging.
Violators of the ordinance shall pay a fine amounting to P3,000.
From January to March this year, the city has earned P1.3 million from violators of the ordinance. —MBG (FREEMAN)