Senate OKs bill declaring April 27 as Lapu-Lapu Day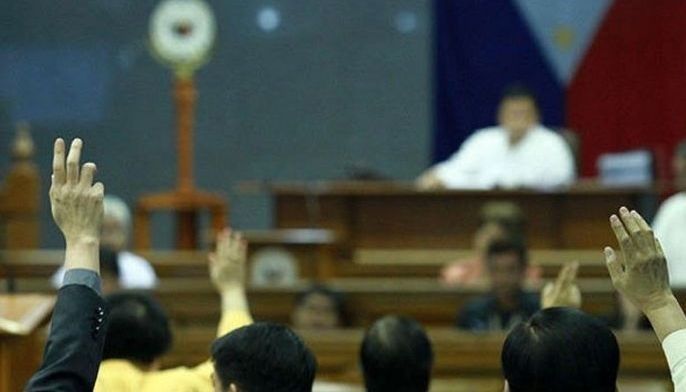 CEBU, Philippines — The Senate has finally passed the bill declaring April 27 of every year as a special working public holiday throughout the country to be known as Lapu-Lapu Day or Adlaw ni Lapu-Lapu.
This is to commemorate the victory of Lapu-Lapu and his men over the Spaniards led by Ferdinand Magellan in the historic battle of Mactan on April 27, 1521.
The Senate on February 19, 2018 has passed Senate Bill No. 108 introduced by Senator Richard "Dick" Gordon.
A similar bill is now pending before the House of Representatives for its concurrence before its transmittal to the Office of the President for final signing of these bills into law.
Lapu-Lapu City Rep. Aileen Radaza filed on September 20, 2017 House Bill No. 6437 declaring April 27 of every year a special non-working holiday in the City of Lapu-Lapu in honor of the heroism of Lapu-Lapu in defending Mactan against foreign aggression.
On January 22, 2018, the House of Representatives approved House Bill No. 6782, as substitute bill which was transmitted to the Senate on January 24, 2018.
Gordon, a former tourism secretary, said Lapu-Lapu deserved to be recognized as he was the first chieftain who defied and resisted foreign invasion.
"When the Spaniards first set foot on the Philippines, they had a goal to convert the local people to Spanish traditions and customs to Christianity," Gordon said in his bill.
The bill said Lapu-Lapu, whom Gordon described as a Visayan Muslim chieftain of Mactan, refused to bow down to Spanish sovereignty and be converted to Christianity unlike Rajah Humabon of Cebu and other neighboring chieftains.
According to Gordon, Lapu-Lapu embodied the line in the Philippine National Anthem, "sa manlulupig, 'di ka pasisiil," as he was the first successful defender of the Philippine shores.
"Lapu-Lapu had strong principles and was a peaceful leader, until invaded, possessing the qualities of courage, bravery, strength, honor and integrity, which should be emulated by every Filipino," Gordon said.
"In keeping with the Filipino tradition of commemorating momentous events in national history," the bill proposes the declaration of April 27 as a special working public holiday to be known as Lapu-Lapu Day or Adlaw ni Lapu-Lapu, as a fitting tribute to be courage displayed by Lapu-Lapu and his men in the Battle of Mactan," Gordon added. (FREEMAN)